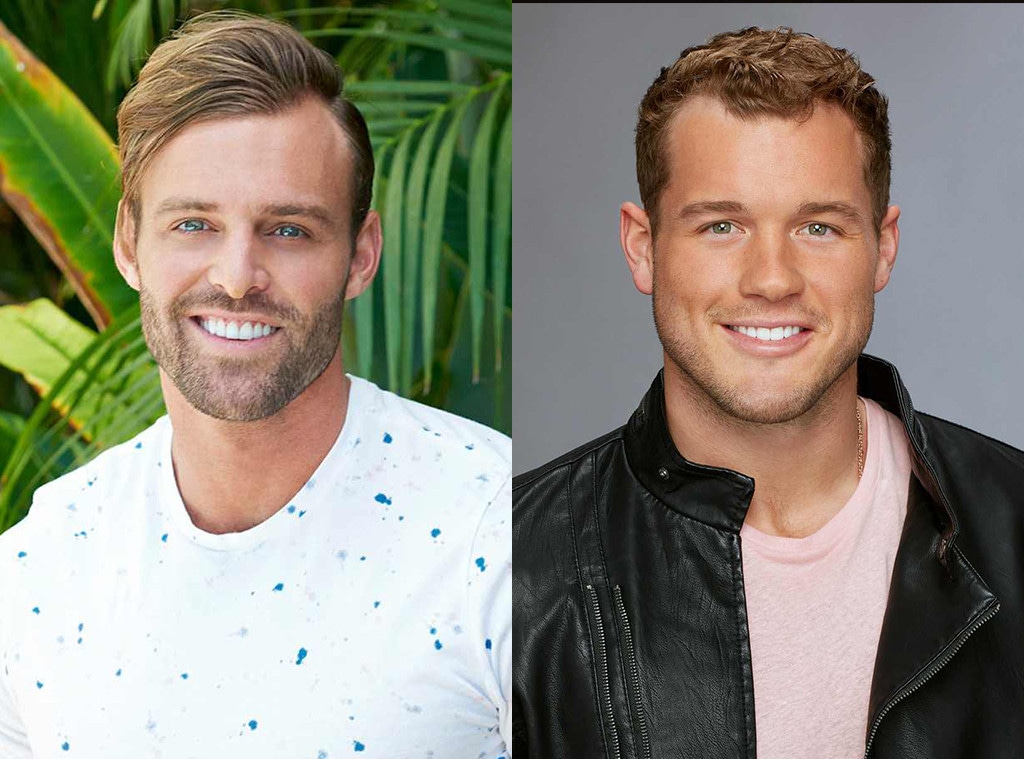 Craig Sjodin/ABC
Robby Hayes has a hot take when it comes to Colton Underwood as The Bachelor.
With the finale just weeks away, anticipation is growing for who will receive a proposal and a gorgeous engagement ring from Neil Lane.
But instead of predicting the winner of this season, Robby is throwing out a wild theory. He thinks Colton isn't being honest about his past.
"I personally don't really think he's a virgin," he shared on the Bleav in Bachelor Blab podcast with Jackie Maroney. "I saw that picture that came out, I'm sure you did too."
That pix is a Snapchat with the caption "I f--ked a big tittied hoe last night." But ultimately, multiple sources told TMZ earlier this month the caption is totally fake.
"I actually got sent that picture about two months before it came out by my sister because this person he sent it to is one of her friends and so she was like, 'Oh my God. He's not a virgin,'" Robby claimed.
The founder of Rebella added, "He's a great person. I had fun with him the few times we hung out."
While many fans are taking his theory with a grain of salt, some may be interested to hear his perspective on Colton's upcoming fantasy suites. With only three ladies remaining, viewers are curious to find out if the former NFL player will take the next step with one of the finalists.
"He's not going to have sex with all three. He's either going to pick one and go that route or just not have sex with any of them," Robby predicted. "I can see him not picking any of them…Production likes keeping people on their toes and I could also see them switching up the whole dynamic fantasy suites, right? So maybe the final three don't get a fantasy suite. They get something different and then that final one gets that one night just to make sure before he gets in engaged he's about that sex life."
Robby first appeared on The Bachelorette where he competed for JoJo Fletcher's heart. He later appeared on Bachelor in Paradise where he had a brief—and dramatic—romance with Amanda Stanton.
Most recently, he appeared on an episode of Vanderpump Rules with close friend Scheana Marie.
So could any of Robby's predictions and theories actually be true? Guess you will have to watch The Bachelor Monday nights at 8 p.m. on ABC to find out.