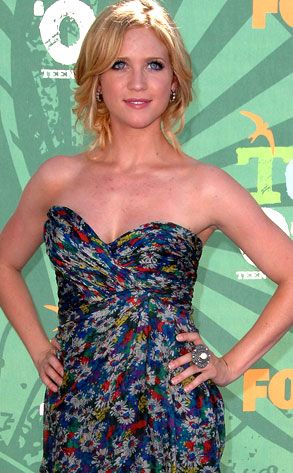 Steve Granitz/ Getty Images
Looks like it might Snow when Lily Rhodes takes Los Angeles.
The CW isn't talking, but a source confirms to E! News that Brittany Snow is in talks to join the upcoming Gossip Girl spinoff, which will take Serena van der Woodsen's mum back to her teen years growing up in 1980s-era L.A.
GG's May 11 episode will also incorporate a back-door pilot for the new show and then, in all likelihood, it's on to the 2009-2010 TV season!
From her convincing turn as an entitled prom queen type in Hairspray and her series-carrying and, at times, sensitive performance in the late, great Amerian Dreams, it seems to us that Snow's got the chops to carry Kelly Rutherford's Lily into the next previous generation.
Already cast are Krysten Ritter, who's playing Lily's older sis, and Shiloh Fernandez as a Valley rat who has just enough style to go along with the scruff.
Do you feel Snow would be a casting coup or should Josh Schwartz & Co. keep looking for a lass to fill Lily's soul-searching shoes?