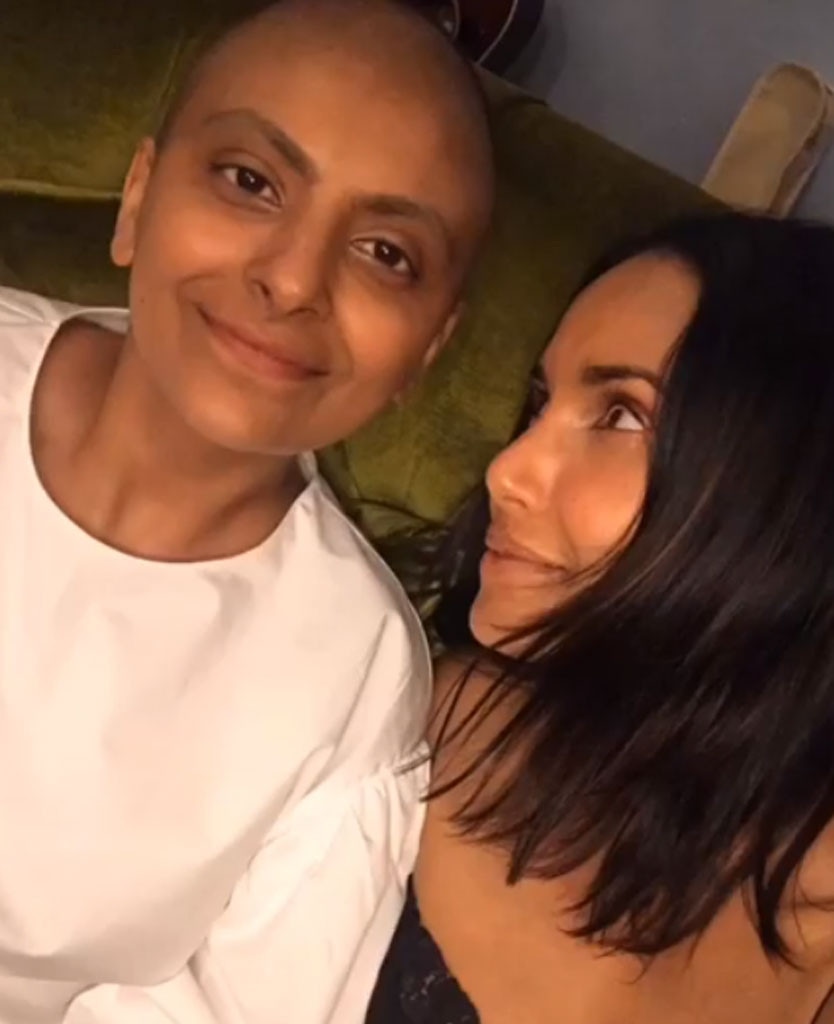 Instagram
When it came to late Top Chef contestant Fatima Ali, Padma Lakshmi did not bite her tongue. 
While appearing on Watch What Happens Live With Andy Cohen on Wednesday night, the Bravo show host reminisced about the beloved contestant, who died last month at 29 following a battle with bone cancer. 
Lakshmi was asked by a fan caller what her favorite memory of working with Ali was and Lakshmi quickly recalled the tough love she gave her during a Quickfire Challenge. 
"On the show, I would say the moment that she realized that she could treat her flavors from where we are from, south Asia, the same way that she treated western cuisine—that was a lightbulb moment for her," she recalled. 
"It was during a Quickfire when I knew she could do better and I knew she could take it and I don't usually lay into contestants that way," Lakshmi continued. "I remember even my producer saying to me, 'Go easy, and I just like blurted out, 'Cut it out of the show,' because I thought that she would benefit from that kind of straight talk and later, after the show obviously, we spoke about it and she just said, 'Yes, thank you. I want somebody to tell me straight,' and she was very ambitious."
The two eventually formed a bond and the host visited Ali in the hospital when she was sick and undergoing surgery.
"She was tenacious. I've never met anybody like her," Lakshmi remembered. "After the show, I became very close to her and her family."
Following Ali's passing, Lakshmi paid tribute to the young chef with a touching essay published by People. 
"It seemed cruel, striking one so young, so kind, so talented," she wrote. "As she got sicker, I made apple pie and delivered her samosas. We shared dinners and cracked jokes— anything to lighten the mood. I got to know her family, who seemed just like mine. I tried to accept that this wonderful girl, whom I had mentored, laughed and bonded with so much, would not live to see her 30th birthday."
Part of the essay continued, "You couldn't know Fatima without falling in love with her. Her self-awareness, strength and humor were boundless, even until the very end. She showed me that life is truly beautiful and fleeting. She made me appreciate sunlight on my face, the sound of laughter, the smell of cake baking. Fatima's life was short, but her imprint on me will be there forever."