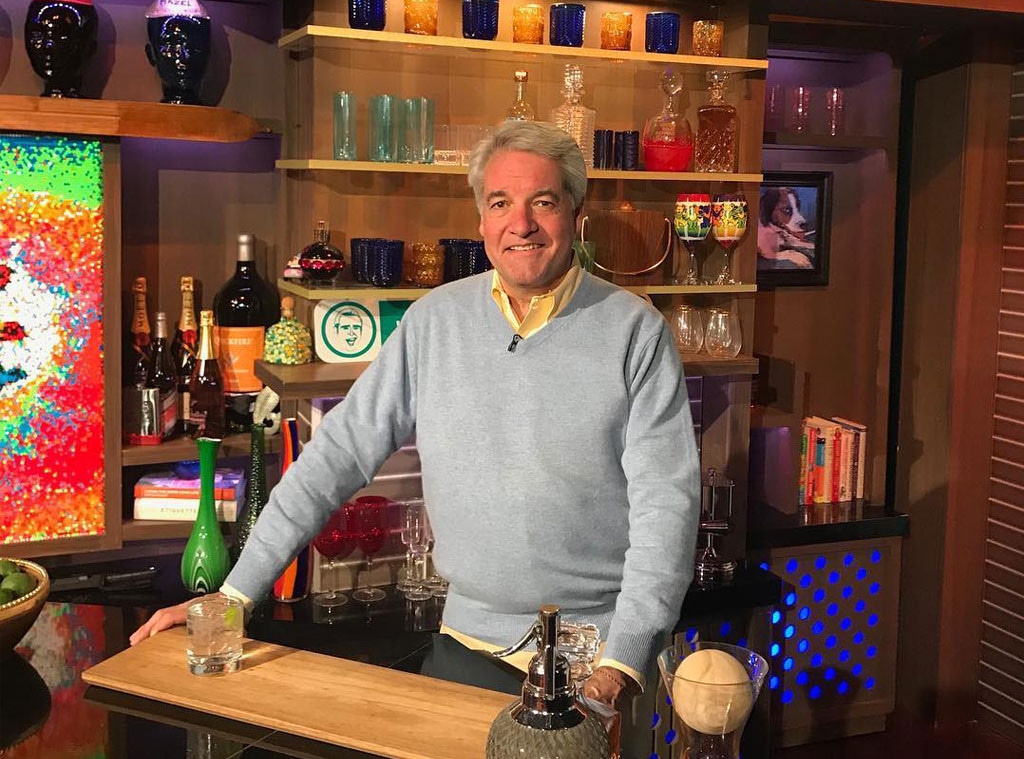 Instagram
Did anyone expect Andy King to be the true star of Netflix's Fyre: The Greatest Party That Never Happened instead of, say, Billy McFarland or Ja Rule?
Although Netflix's documentary centers around McFarland's massive scam that got him indicted and sentenced to six years in prison and three years probation, there's one certain story that people can't stop talking about.
In Fyre, King explains that he flew to the Bahamas to save the failing festival. At one point, truckloads of Evian water got held up at customs in the Bahamas. McFarland asked King to "take one for the team" and use oral sex as a means of getting the water out of bureaucratic gridlock instead of having to cough up $175,000 to do so. King, the "wonderful gay leader" as McFarland called him, went home, took a shower, rinsed his mouth with mouthwash and was ready to take on the task at hand.
Ultimately, the Evian water was freed, as was King's potential oral sex situation. The anecdote about his dedication to the festival and the lengths he would go quickly launched him into internet stardom. He even has the numerous memes and spoofs to prove it.
On Wednesday, the 57-year-old appeared on Andy Cohen's SiriusXM show, Radio Andy, where he spilled even more details about that scenario.
For starters, King described the customs official as "tall and large."
But from the sound of it, King doesn't have all negative experiences with TSA agents and the FAA as a whole. "I'm the guy that puts coins in his pockets at TSA and they say, 'I'm gonna have to pat you down.'  I say, 'Listen, I haven't had a date in weeks, so listen, go for it!'"  
Cohen asked if the Bahamian official was gay, and King explained, "Billy felt that he had an effeminate side to him."
King shared how he spent the car ride to the other side of the island post-shower and mouthwash preparation. "I did mouth exercises in the car all the way across the island," he told Cohen.
According to King's story, the customs officer trusted him more than McFarland. The Fyre Fest employee supposedly promised the Bahamas official that he would be paid the $175,000 needed to free up the truckloads of water. However, he apparently never got the money. King hasn't spoken to the official since the incident and he has reportedly retired.
The event planner told the Bravo host that the story and his newfound, more mainstream fame have been "great for business." However, he initially told the story thinking it would be completely axed from the documentary.
"That's how naïve I am.  But I knew then at the end when I met with [director Chris Smith] and he said, 'Listen Andy this is an integral part of this documentary it definitely demonstrates how crazy it got.'"
It's seemed to work out in his favor, too.
Although King's unforgettable story is one of the highlights of the Netflix documentary, he said he really went on the record to talk about the festival in order to raise awareness for the workers. He said he's trying to raise money for them and has even started his second GoFundMe page for them. Cohen pledged to donate $1,000.
Since the documentary came out, donations have come flooding in for the island's workers. Maryann Rolle, for instance, revealed in Fyre that she lost $50,000 of her own money while working for McFarland and co. According to The Guardian, her GoFundMe page amassed over $80,000 in just one week. She has now hit over $244,000.
King believes that McFarland feels some "remorse" for his actions. He feels that way because McFarland apparently "reached out last week." It turns out "his girlfriend wants to take me up to see him."
However, he has "mixed emotions" about it.
King recently explained to the Los Angeles Times about why he accepted McFarland's offer to take that drive. "At the end of the day, I demonstrated something which was: You know what? Sometimes you've gotta do whatever you've gotta do to get the job done," he told the paper. "Did I actually end up doing it? No. Would I have done it? Maybe. And in today's culture, it's hard to find people that are gonna go that extra mile to get something done properly. I think that really resonated with so many people."