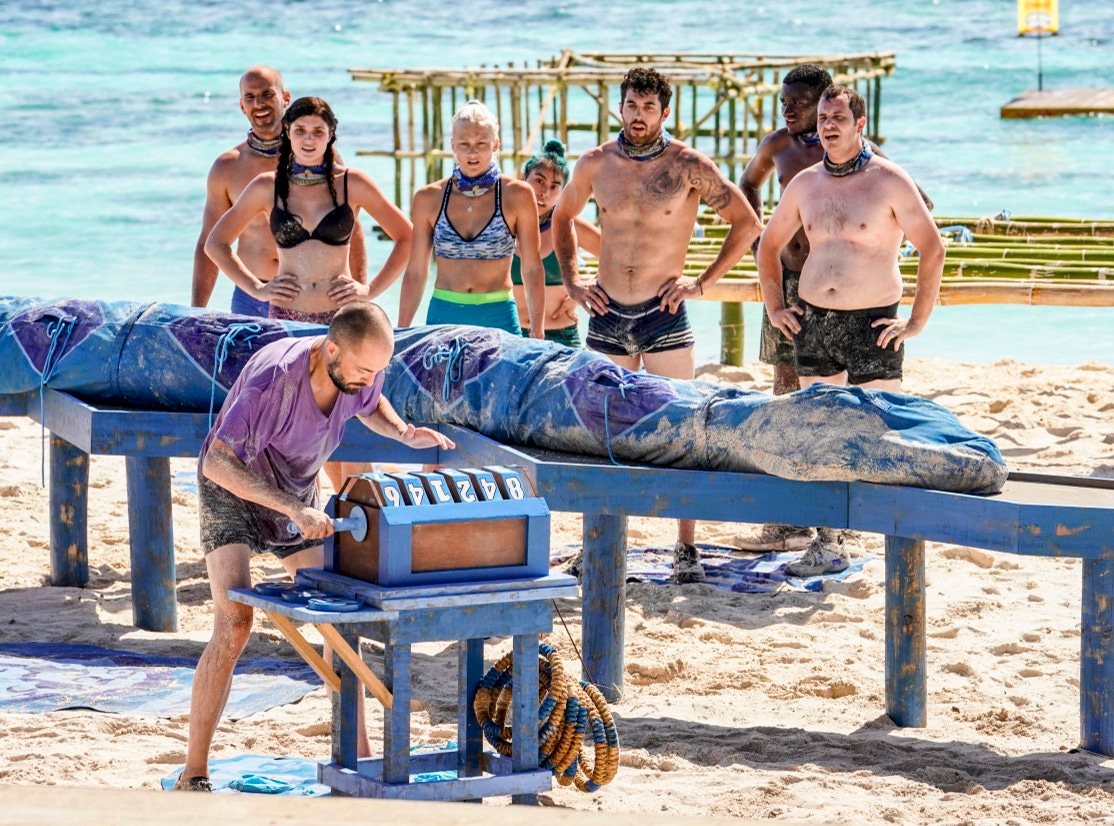 CBS
Turns out the Edge of Extinction kinda sucks. 
After being voted out last week and being the first to make her way to the mysterious island for eliminated castaways, Reem learned a bit more about what she's in for in tonight's episode. 
"This is the edge of extinction," read a sign she found on the otherwise deserted island. "You will have to work hard for everything. When fear or loneliness sets in, you must find the resolve to overcome. If at any point you wish to end your adventure, raise the sail and a boat will pick you up." 
And so she was left to sit by herself on the beach and cry, which is very fun. And by fun we mean very, very not fun. Reem looked miserable, and we last saw her just sitting alone, huddled in her clothes. 
Back at the Manu tribe, Kelley was calling a battle against Wendy, even suggesting the whole rest of the tribe minus Wendy join her for an Idol search. It certainly seemed like one or the other would go home, but then they actually got to the immunity challenge, where Keith slowed everybody down a whole lot. 
Keith then found himself voted out instead of Kelley or Wendy, much to his surprise. He was so overwhelmed that he had absolutely no idea what to do when he got to the fork in the path, and the episode left him praying over what to do, while Kelley was probably back at Tribal feeling extremely relieved. 
All we can really say is that Keith had better choose to go to the island because we need to know what happens there. Will he and Reem have to fight each other?! Can only one continue on? We must understand! 
Survivor airs Wednesdays at 8 p.m. on CBS.