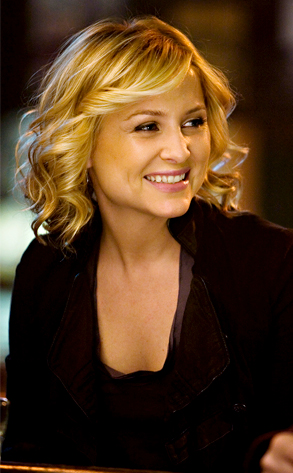 ABC/RANDY HOLMES
It appears that Callie Torres' romantic karma is finally kicking in...
E! News has confirmed that Jessica Capshaw, who showed up at Seattle Grace last month as hottie-blond pediatrician Arizona Robbins, has inked a contract to remain on Grey's Anatomy for the near future.
Sounds like a plan—we need all the corporeal, flesh-and-blood couplings mastermind Shonda Rimes can come up with right now. Lucky for us all then that Sara Ramirez's Callie seems pretty interested in Arizona, who is quite a babe as far as baby doctors go.
A rep for Capshaw had no further details to divulge about the future trials and tribulations of Arizona (with a name like that, if the whole doctor thing doesn't work out, she could always get work as a TV weather girl), but our pals over at EW.com report that she'll be sticking around for the rest of this season, with an option to return as a regular come fall.
So what do you think about Callie and Arizona as a long-term couple? Is the chemistry there? Did Callie get over Dr. Hahn fast enough? Do share in the comments.