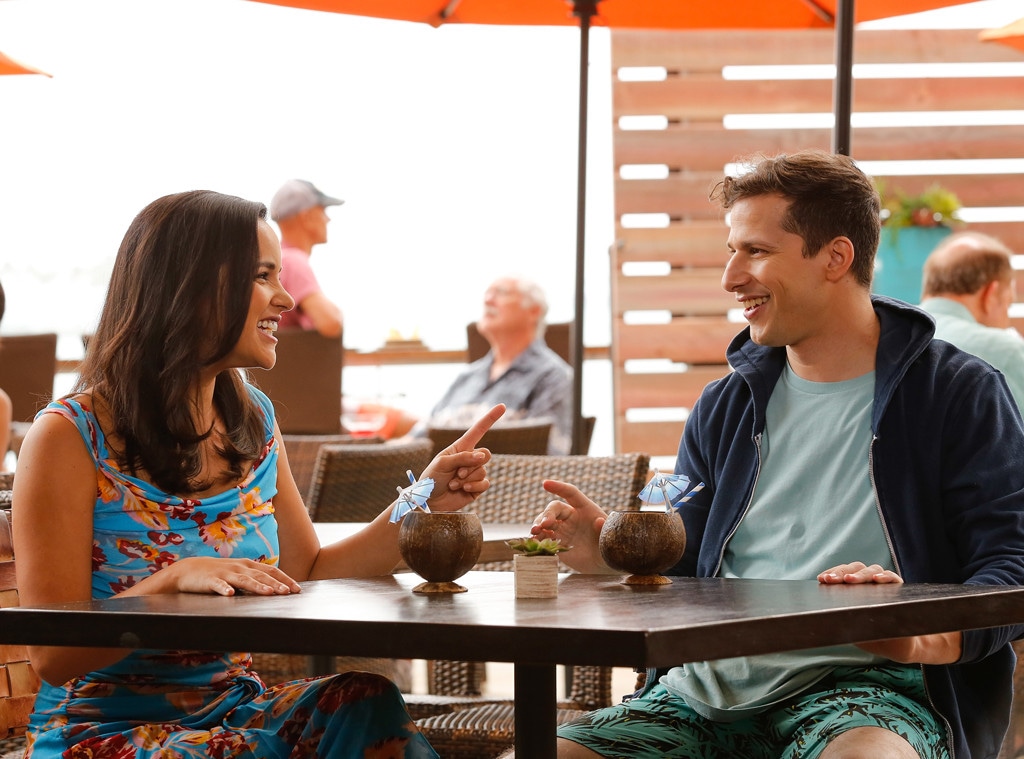 NBC
The Nine-Nine lives again. 
Brooklyn Nine-Nine is living well on its new network of NBC. So well, in fact, that NBC has renewed it for a seventh season, midway through the sixth. 
NBC saved the series after it was canceled on Fox last May, announcing the pickup just 24 hours after the initial cancellation news. It was a dramatic 24 hours for fans of the show, but at least it had an exhilarating end. 
This season has seen the departure of Chelsea Peretti, whose character Gina left to pursue her own interests, which could mean anything for Gina Linetti, leaving behind a golden statue in her likeness. We've also gotten a backstory for two of the squad's most mysterious members, Hitchcock and Scully. 
This week's episode finds Amy dealing with a case related to #MeToo, and it was directed by Stephanie Beatriz, who plays Rosa. 
"It's been one of our great joys as a network to give Brooklyn Nine-Nine a second life," said Lisa Katz and Tracey Pakosta, NBC Co-Presidents of Scripted Programming, in a statement. "Cheers to [executive producers] Dan Goor, Mike Schur, Luke Del Tredici and David Miner, and our amazing cast and crew who each week turn New York's finest into New York's funniest."
Say it with us now: NINE NINE! 
Brooklyn Nine-Nine airs Thursdays at 9 p.m. on NBC. 
E! and NBC are both part of the NBC Universal family.