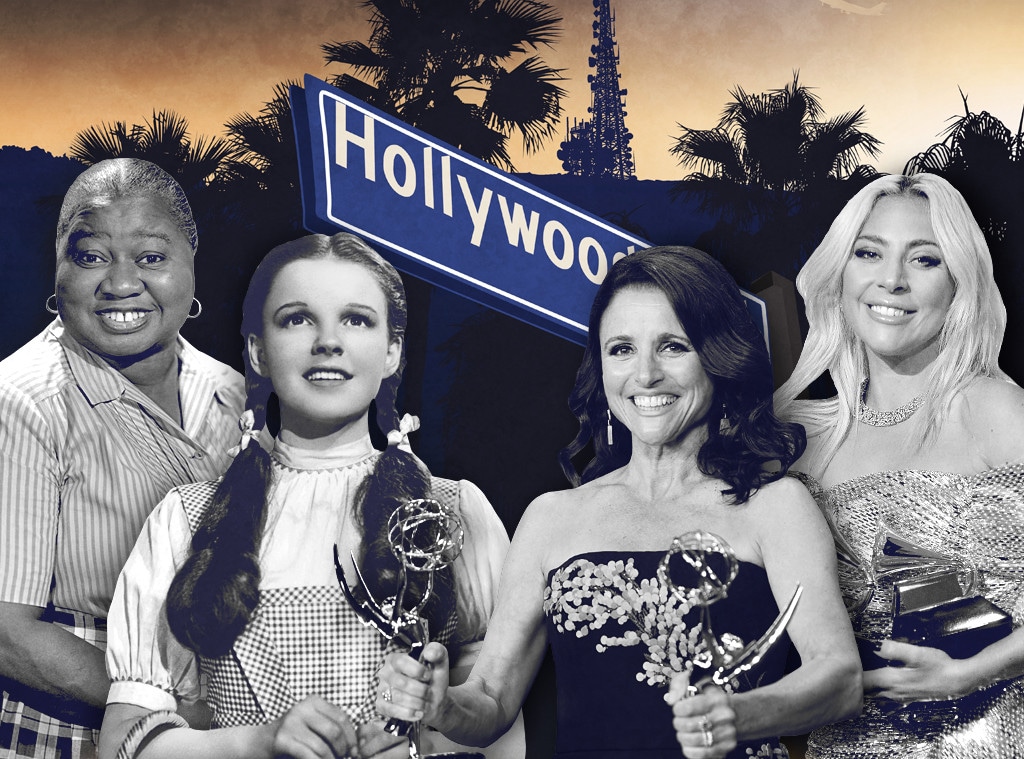 Getty Images
We're all about history and the people who made a difference in different fields, but we're much more interested in herstory...at least this week.
With International Women's Day quickly approaching—it's on Friday, March 8—we've been taking a look back at some of the most iconic and influential women in Hollywood and there are a lot. We've managed to narrow it down to just under 50 fierce females who made history in the entertainment industry and they are so impressive.
Some risked their jobs to change the way the Hollywood studio system ran while others were trailblazers in front of the screen and were the first to win awards that men had been earning for years prior.
A few of these women set crazy award show records—we're looking at you Meryl Streep and Julia Louis-Dreyfus—while other stars took a step forward not only for women but for people of color through their groundbreaking wins like Hattie McDaniel who was the first black woman to win an Oscar for any acting category in 1940. 
Even more women have changed the music scene than you might've known about with their Grammy wins, hosting gigs and dominating male-run categories. What's equally as exciting is all of the women who made changes and strides behind the scenes.
The first women in film were basically unsung heroes and it's about time they step into the spotlight.
Whether they were directing during a time where only men were in that role or they became the first woman to head a major studio, women have been breaking down barriers for decades and we are in awe of all they've accomplished in the entertainment world throughout history.
In honor of International Women's Day this week we are sharing some of the major accomplishments and ceiling-shattering moments that women have been a part of since movies and TV began.
These ladies are fearless icons that we hope continue to inspire generations of women to come, because they definitely give us power to fight for change on the daily.
In the spirit of this year's International Women's Day campaign, #BalanceForBetter, here are 47 women who have managed to even the playing field in some way throughout their career and make a step towards a more gender-balanced world in Hollywood.
You go girls!