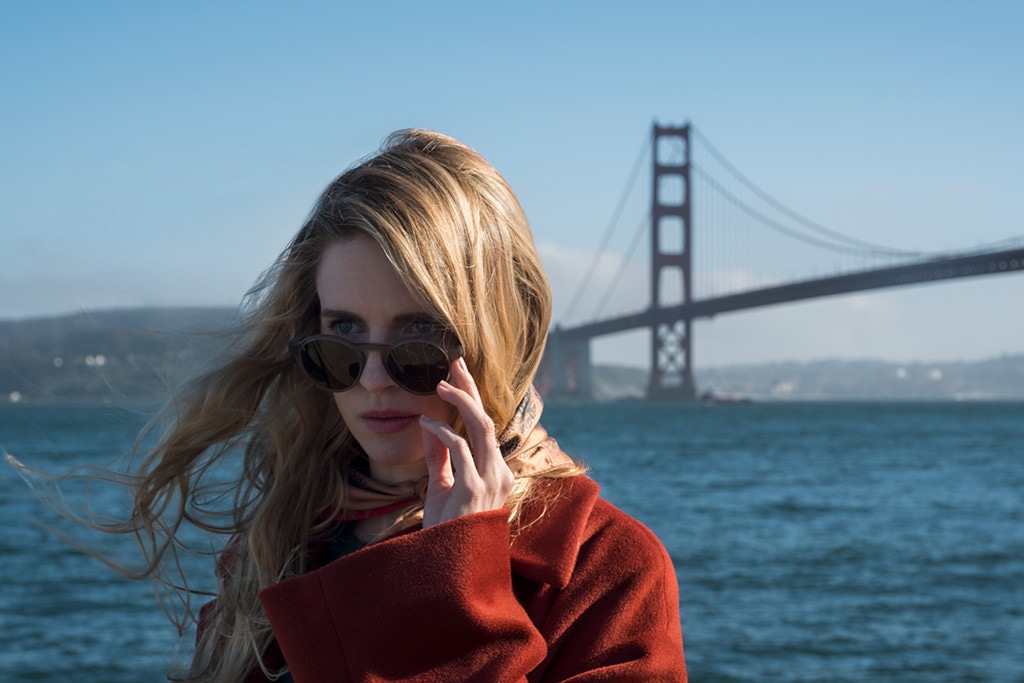 Netflix
Three years later, The OA Part II is here.
In case your brain has been overloaded by the million other original shows on Netflix, The OA debuted in December 2016 and followed Prairie Johnson (Brit Marling), a young woman who suddenly resurfaces after being missing for years. She dubbed herself The OA and, now with her vision restored, refuses to share what exactly happened to her. Her one goal now out of captivity? Helping the other missing people by opening a portal to another dimension.
The season ended with a school shooting and OA and her team completing the "five movements" (basically an interpretive dance) in front of the shooter. She was shot and seemingly dying. As you can see, that wasn't the case.
Netflix's official description of The OA season two: "The 'mind-bending' story returns with The OA Part II, which follows OA as she navigates a new dimension, one in which she had a completely different life as a Russian heiress, and one in which she once again finds herself as Hap's captive."
The new season introduces viewers to Karim Washington, a private detective tasked with finding missing teen, Michelle Vu. Once he crosses paths with OA, they team up to solve the mystery of Michelle as well as several teenagers. The action also shifts back to the first dimension with BBA, Angie and the boys on a journey to understand the truth behind OA's story and the alternate realities she described.
Try and wrap your head around the mind-bending season two trailer above.
Season two stars Brit Marling as The OA, Jason Isaacs as Hunter Aloysius Percy aka Hap, Kingsley Ben-Adir as Karim Washington, Emory Cohen as Homer Roberts, Patrick Gibson as Steve Winchell, Phyllis Smith as Elizabeth Broerick-Allen aka BBA, Sharon Van Etten as Rachel, Will Brill as Scott Brown, Brendan Meyer as Jesse, Ian Alexander as Buck Wu, Brandon Perea as Alfonson Sosa aka French, and Chloe Levine. Guest stars this year include Paz Vega, Irene Jacob, Vincent Kartheiser, Sheila Vand and Riz Ahmed.
The OA Part II is executive produced by Brit Marling, Zal Batmanglij, Michael Sugar, Brad Pitt, Dede Gardner, Jeremy Kleiner and Sarah Esberg. Part II premieres Friday, March 22.