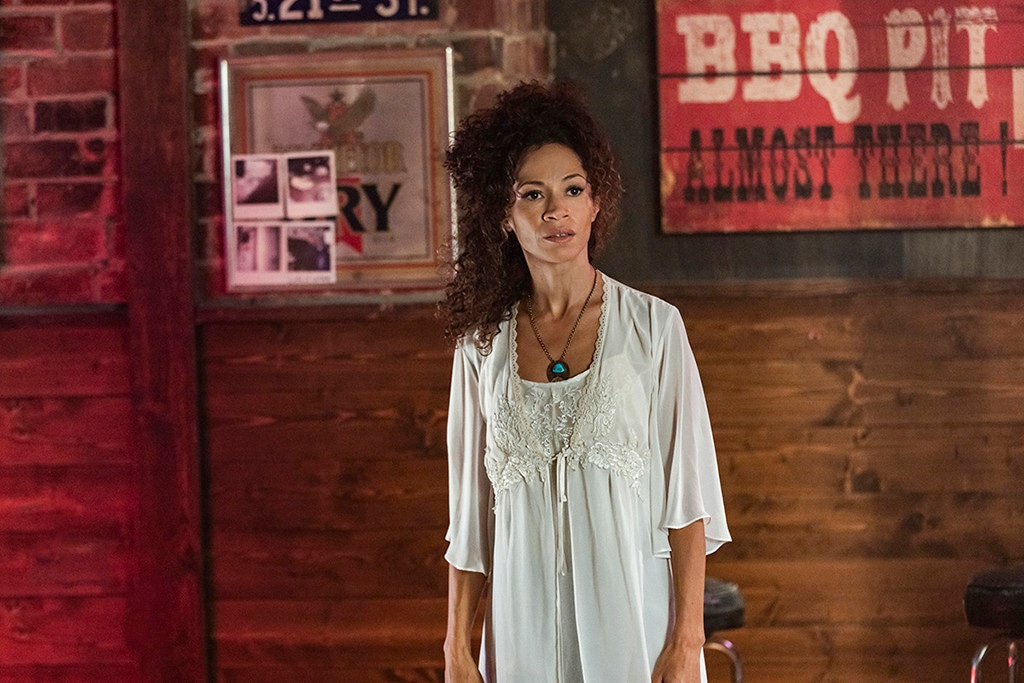 The CW
Mama's home!
Sherri Saum arrives on Roswell, New Mexico next week, and surprise surprise, she's got some secrets to uncover. Saum, who's best known as Lena Adams Foster on The Fosters (and currently, on occasion, Good Trouble) makes her debut on the CW series right in the middle of Liz's continued exploration of what actually happened to her sister Rosa ten years ago. 
Tonight's episode flashes back to 2008 to get the backstory, but next week, revelations will be had. 
"After uncovering a devastating secret about Rosa's death, Liz (Jeanine Mason) takes matters into her own hands to protect herself and those around her. However, her plans are sidelined after a day with Mimi (Sherri Saum), Maria (Heather Hemmens) and Alex (Tyler Blackburn) leads to a new revelation about Rosa. Elsewhere, Max (Nathan Dean Parsons) takes aim at Wyatt (Dylan McTee), while Cameron (Riley Voelkel) decides whether she's going to help Sergeant Manes," reads the episode description. 
E! News brought you Saum's casting back in October, along with this character description: "As a young single mom—and part of very few black families in Roswell—her focus has always been on raising her daughter to embrace everything that makes them "weird" to the small-town folks, be it the color of their skin, their unique dance moves, or their connection to spirituality. As both bartender and 'psychic,' Mimi is a vault of Roswell's deepest secrets." 
Paul Wesley directed the episode, and not only does E! News have your first look at Saum's debut, but we've also got an exclusive behind-the-scenes pic of Wesley on set, and spoiler alert, he looks good! See below for those pics, plus a few others from next week's episode. 
Roswell, NM airs Tuesdays at 9 p.m. on The CW.