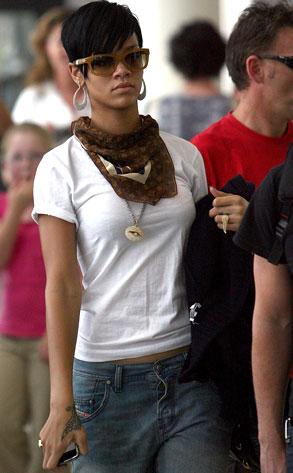 Paul Kane/Getty Images
Rihanna has resurfaced.
After being shuttled to various locations over the past two weeks to protect her privacy, the 21-year-old star was photographed this weekend on the beach in Punta Mita, Mexico. She previously logged short stints in Los Angeles and her native Barbados.
Photos of her south-of-the-border sojourn ran in today's print edition of the New York Daily News and quickly turned up online. She does not appear to show any of the bruising that was so clearly visible in her leaked police photo.
The images were reportedly snapped at a private villa on Saturday, a day after she celebrated her milestone birthday in L.A. Aside from a few backseat shots, it's the first time Rihanna's been photographed in public since the Feb. 8 altercation with Chris Brown that left her hospitalized.
Yesterday, the L.A. district attorney's office said the investigation was still open and no decision on charges has been made.