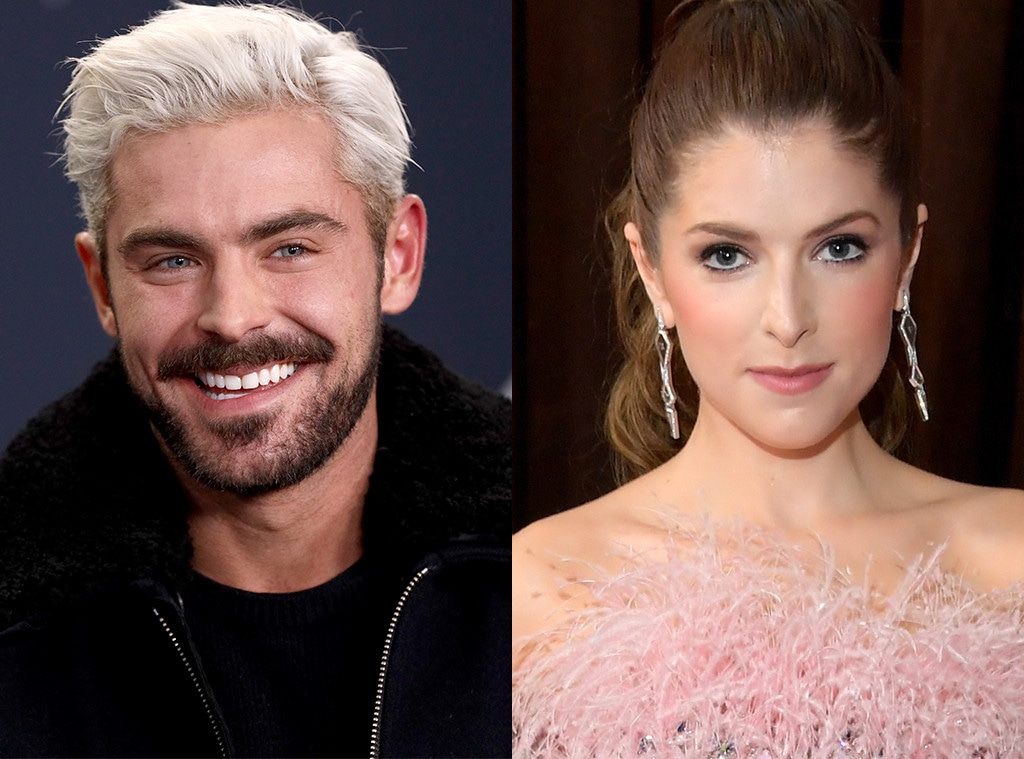 Rich Polk/Getty Images for IMDb, Lester Cohen/Getty Images for The Recording Academy
Zac Efron is coming back to TV, but there's a twist. The former star of Summerland (never forget The WB's two-season series starring Lori Loughlin and Ryan Kwanten from the early aughts) is back on TV—sort of—thanks to Facebook Watch.
Efron and Anna Kendrick will star in the animated series Human Discoveries alongside an A-list cast including Lamorne Morris, Jillian Bell, Paul Scheer and Lisa Kudrow.
The series, which was created by Chris Bruno and David Howard Lee, follows a group of friends living at the dawn of human civilization. They're the first to discover fire and the wheel, but according to the Facebook press release, they also stumble upon humanity's best and worst innovations too, including art, alcohol, fashion, racism and small talk.
Facebook Watch's new animated series is a co-production of ShadownMachine and Ninjas Runnin' Wild.
"With Human Discoveries, we've assembled an incredible creative team and we're proud to join forces with such uniquely funny and smart collaborators as Zac and Anna," ShdownMachine's Corey Campodonico said in a statement. "We look forward to sharing this show with everyone through Facebook Watch, our other amazing partner, for the series. It's a new exciting, adventure for all of us."
Human Discoveries has a later 2019 premiere date.
Facebook Watch also announced fans will have a hand in casting the new versions of MTV's The Real World, which is coming to Facebook Watch in the spring of 2019. For each iteration of the series—there are three, one in the United States, one in Mexico and one in Thailand, the seventh final cast members will be picked based on Facebook poll results. United States voting kicks off the week of February 25, Mexico and Thailand begin week of March 11.
"Video on Facebook Watch exists to be socially engaging, and investing in content that drives meaningful interactions is core to our strategy," Matthew Henick, head of content planning and strategy at Facebook, said in a statement. "We're intrigued by shows which have the potential to build fandom and community through our many social products like Groups, Watch Parties, Polling, and more. Shows like The Real World and Human Discoveries not only have the potential to be buzz-worthy and immersive, but their concepts also make it possible to leverage the social fabric of Facebook in unique and creative ways."