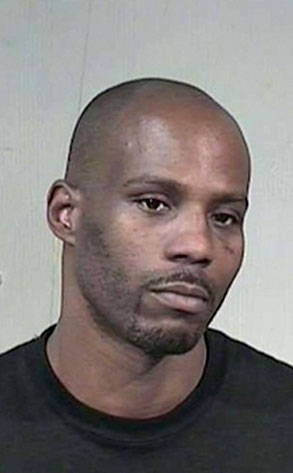 Maricopa County Sheriff's Office
DMX's diva antics don't play in jail.
The trouble-prone rapper, serving time in an Arizona lockup for a variety of charges, rebooked on suspicion of aggravated assault after allegedly hurling a tray of food at a corrections officer.
According to a statement from the Maricopa County Sheriff's Office, the cafeteria outburst came Sunday after the officer accused DMX (real name: Earl Simmons) of stealing a meal.
Last month, Simmons was sentenced to 90 days in jail for counts of animal cruelty, theft, marijuana possession and possession of a narcotic. He was also placed on 18 months of probation, which, the sheriff says, could be extended due to the incident.