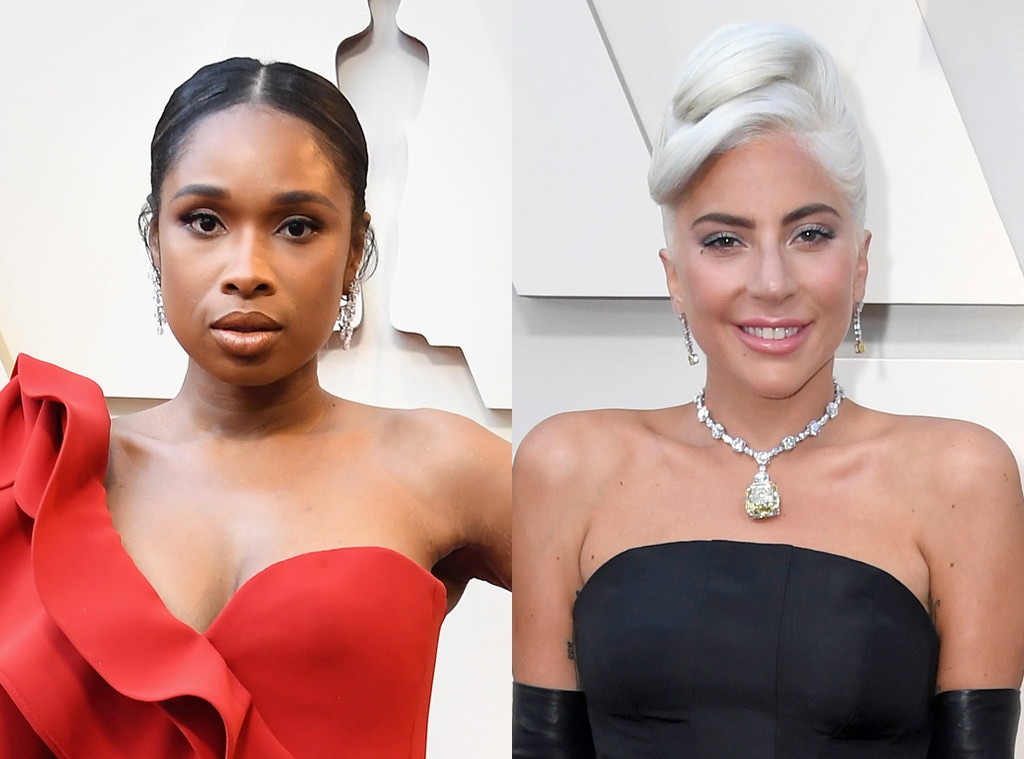 Getty Images
Little Monsters, Lady Gaga is going home an Oscar winner! 
The 32-year-old star is taking home the award for Best Original Song for "Shallow" at the 2019 Oscars.
During her inspirational acceptance speech, Jennifer Hudson was deeply moved by Gaga's words. So much so, that she repeatedly nodded her head and said, "Yes, yes, yes."
Hands down, it was one of the purest moments to happen at the star-studded ceremony.
In reality, Hudson was thinking what every audience member and viewer were thinking during Gaga's speech.
The A Star Is Born actress won the award minutes after performing alongside Bradley Cooper. Naturally, their off-the-charts chemistry poured through the small TV screen and sent fans into a frenzy.
The emotional performance had everyone on the edge of their seat, especially after the 44-year-old star abandoned his mic to sit and sing by Gaga. The two locked eyes and ended their performance to a standing ovation.
It didn't take long for Twitter to capture Hudson's genuine reaction to the 32-year-old star's Oscars win. 
VALERIE MACON/AFP/Getty Images
One Twitter user wrote, "I've never identified with Jennifer Hudson until this moment. Me whenever Gaga says anything."
Another said, "get you someone who looks at you the way jennifer hudson looks at Lady Gaga."
In that moment, the "Shallow" singer was explaining that "it's not about winning," it's more so about "not giving up."
The singer eloquently said, "And if you are at home and you're sitting on your couch, and you are watching this right now, all I have to say is that this is hard work."
She continued, "I've worked hard for a long time, and it's not about, you know, it's not about winning. But what it's about is not giving up. If you have a dream, fight for it. There's a discipline for passion, and it's not about how many times you get rejected or you fall down, or you're beaten up. It's about how many times you stand up, and are brave, and you keep going. Thank you."
Hudson took to Instagram to talk about the "Bad Romance" singer's sweet moment.
"Yessss......to everything @ladygaga said!!! Every word and every note she sang and every tear ! Congrats on your win, so well deserved," she captioned her post. "@theacademy if it's not worth working hard for it's not worth it at all! It may get a million no's but all it takes is one yes to change your life !"
Gaga shared the win with Mark Ronson, Anthony Rossomando and Andrew Wyatt.