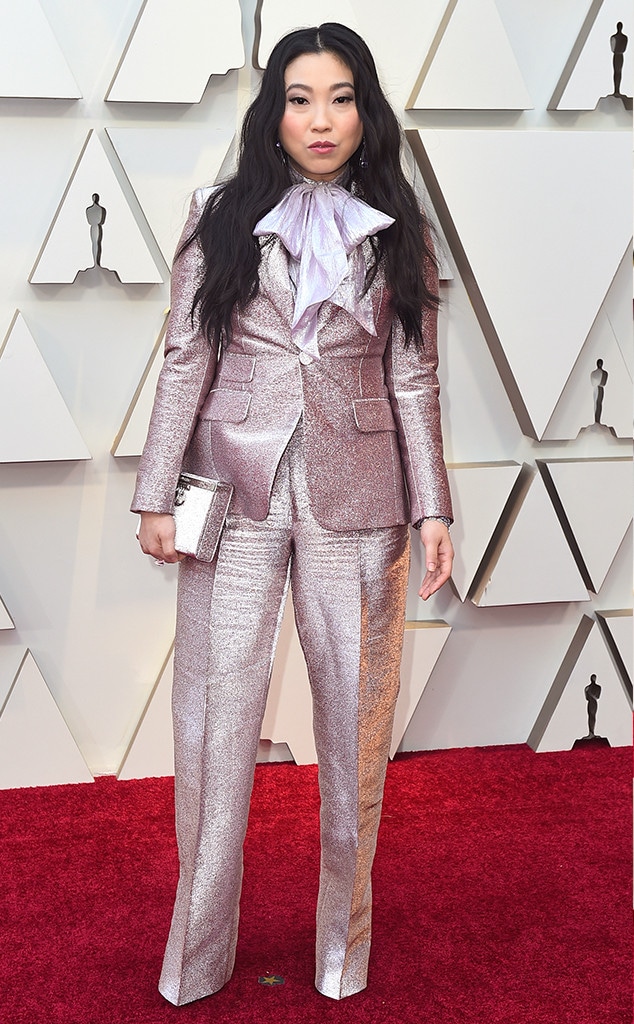 Jordan Strauss/Invision/AP
Awkwafina may have starred in one of the biggest box office hits of 2018, but it wasn't until she was featured on Who Wants to Be a Millionaire? that her level of superstardom really set in.
The 29-year-old Crazy Rich Asians star chatted with E!'s Ryan Seacrest on the red carpet of the 2019 Oscars, where she reenacted the moment her name popped up as an answer to a question on the wildly popular game show. 
"I screamed!" the star shared. "I screamed one scream that went on for like five to six minutes. I was incorrigible. I couldn't believe it."
So what was the question Who Wants to Be a Millionaire? participants were asked to crack about the talented actress?
"With a name sounding like a bottled water brand, what rapper and comedian starred in 2018's Ocean's 8 and Crazy Rich Asians?" 
So between Awkwafina, Jada-Rade, Pink Bull and Diet Raspberry Snapplicious as the options, you can imagine the hilarity when Awkwafina herself tweeted "I CHOSE D" while relishing in the moment.
(For the record... D was "Diet Rasberry Snapplicious," but the participants answered correctly.) 
Later this evening, Awkwafina will take the stage to present an award.
Other presenters include her Crazy Rich Asians co-stars Constance Wu and Michelle Yeoh, plus Black Panther actors Michael B. Jordan, Chadwick Boseman, Angela Bassett and Danai Gurira, Jennifer Lopez, Charlize Theron, Tina Fey, Amy Poehler, Maya Rudolph and more. 
The 2019 Oscars will air live from the Dolby Theatre in Hollywood at 8 p.m. ET / 5 p.m. ET.