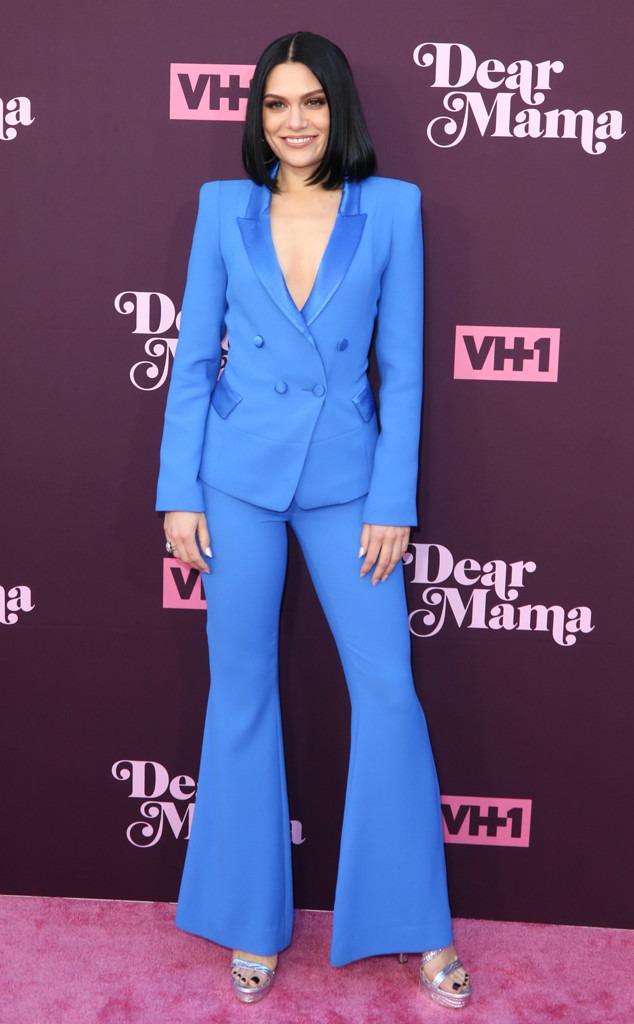 David Buchan/REX/Shutterstock
Jessie J is opening up about her struggles with depression and anxiety.
In her latest Instagram post, the singer chokes back tears as she plays the piano and sings to her millions of followers. The Brit explains she's been "feeling kinda off" as of late and decided to express her feelings through music. "I didn't know I would cry. I was live for a minute or two before this moment," Jessie explains "But it's important to be open that we are not always done up and feeling 100."
While some would feel the need to hide their vulnerability, the 30-year-old is trying to be an example to younger and older generations. She says, "In a time and a world (especially the social world) where sadly vulnerability is often seen as weakness where the younger generation are almost being taught to hide their real feelings behind a perfected edited image."
By taking to Instagram and sharing how she de-stresses, her hope is to "inspire" to find the best way for them to "process your real emotions."
She concludes, "Another thing... TALK to people you love when you are down. Please do not suffer in silence. Life is way too short and ALWAYS GETS BETTER."
The star has been going through the grieving process after the loss of her trusted security guard, who was a longtime friend and devoted father, in December. In a heartfelt Instagram post from December, she wrote, "The way you stuck by me when everyone else left. It was me and you in Aus. You were my rock."
In recent months she has been relying on beau Channing Tatum for love and support during this time of hardship. While their relationship is very private, they were seen locking lips in late January.