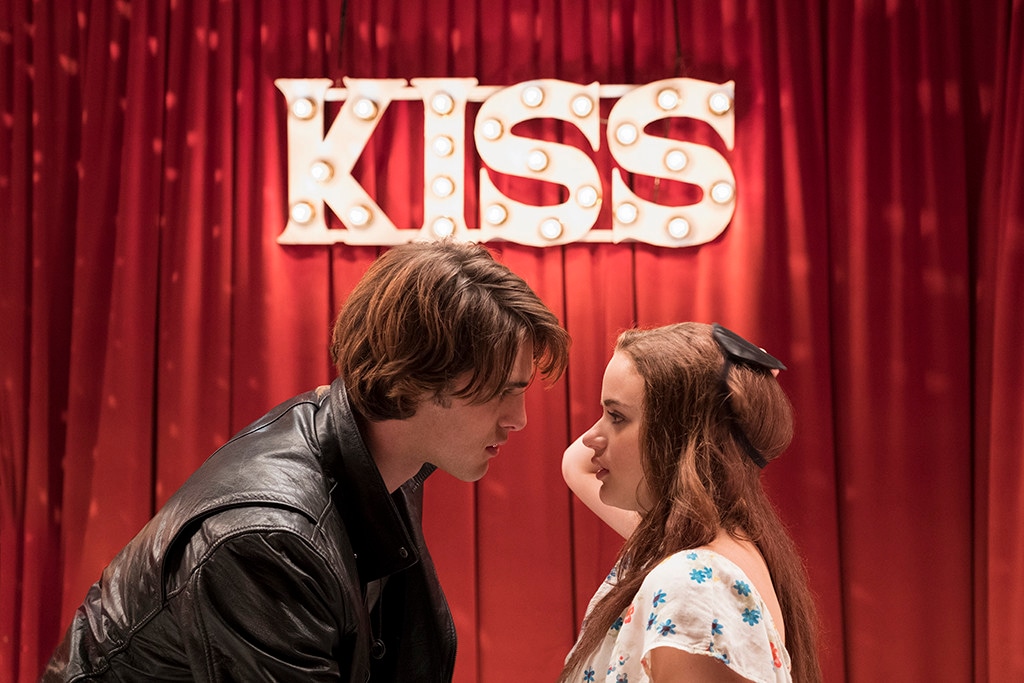 Netflix
Pucker up, Kissing Booth fans, because a sequel is on its way. 
A second installment of the popular Netflix original movie is happening, starring Joey King and Joel Courtney as the two best friends who made some unbreakable rules that got pretty broken, along with Jacob Elordi as the older brother who was the cause of the broken rules. 
King tweeted a cute teaser for the sequel on Valentine's Day, saying "YUP!!! WE ARE GETTING A SEQUEL!!!" The teaser was just a video of King and Courtney building another kissing booth before adding a 2 to the title, so it didn't really give us any clue of what might actually happen in The Kissing Booth 2. 
The first movie, which ended with Elle (King) riding off on Noah's (Elordi) motorcycle after he left for Harvard with a kind of "anything could happen" attitude, was based on the book by Beth Reekles. The book didn't used to have a sequel for a second movie to be based on, but Reekles just announced on Thursday that a second book is coming in January 2020, along with a novella featuring the first chapter of the sequel, coming May 2019. 
But for big fans of Elle and Noah, the details of the second book could mean we're in for a bit of a devastating follow up. 
Here's everything we know about what comes next in the story!
The Kissing Booth streams on Netflix.