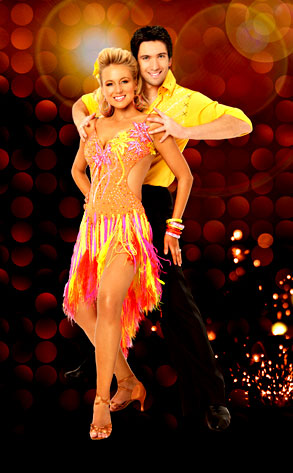 CRAIG SJODIN/ABC
Has Dancing With the Stars already suffered its first calamity, two weeks before its premiere?
Jewel, who along with hubby Ty Murray is supposed to be competing on the hit ABC series starting March 9, might not be fit to fox-trot because of tendinitis in her knees.
"Yuck! It's mainly my left knee, and I can't believe I hurt it so badly," the singer wrote on her blog Wednesday. "Ty warned me I was over doing it, and now he got a big ol' 'I told you so' in."
Rest assured, however, Jewel isn't going down without a fight.
"Yes it is true I have had a minor setback in my training for Dancing with the Stars, but I am dedicated to getting better and showing the judges and America that I can cha cha with the best of them," she said in a statement to E! News. "Don't count me out as I am in this for the long run."
And to think, she seemed so concerned just hours ago.