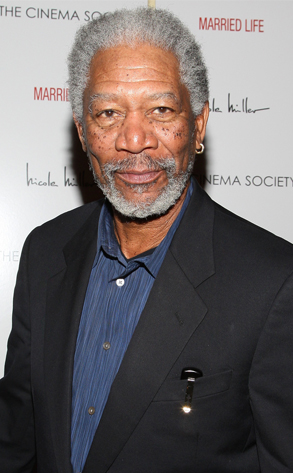 Jason Kempin/Getty Images
Morgan Freeman is still feeling the heat from last summer's rollover car crash.
Freeman's passenger that dark night, Demaris Meyer, has sued the Oscar winner for negligence—and is also taking the opportunity to set the record straight on why she was in the actor's car that night.
In the suit filed Wednesday in Mississippi federal court, Meyer alleges that Freeman consumed a few alcoholic beverages before getting behind the wheel of her Nissan Maxima.
She and the actor met at a dinner party where, the suit states, "throughout the course of dinner and afterward drinks were consumed by Freeman." They later met up at her friend's home, where she claims she saw him have "at least one more drink."
Meyer alleges that Freeman—whom she was "just friends" with—then invited her to stay overnight in one of the three houses on his property to avoid a long drive back to her place.
And at a news conference today, Meyer stressed the "just friends" part.