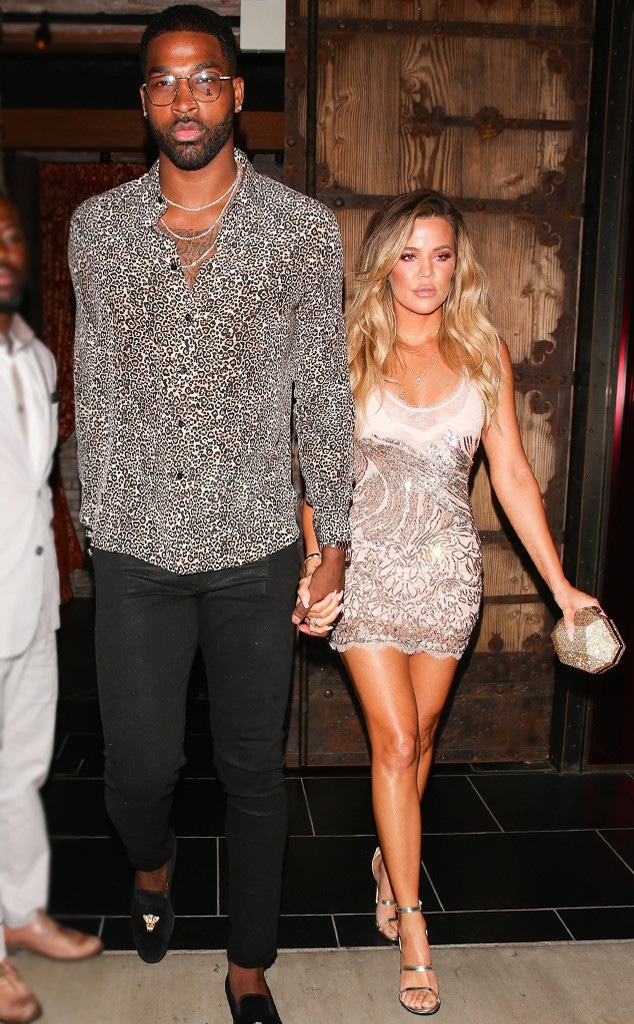 Byrdman / SURQ / BACKGRID
On the heels of Tristan Thompson and Jordyn Woods' cheating scandal, Khloe Kardashian took to Instagram to share a few cryptic messages for her fans.
This week, news broke that the NBA pro had allegedly cheated on the mother of his daughter with Kylie Jenner's best friend.
"She is angry more than she is sad. And she's shocked Jordyn would do this. Of all the guys in the world, she can't fathom why Jordyn would make a decision like this," a source told E! News. "Khloe is reliving the worst kind of betrayal and pain all over again." E! News has also confirmed she and Thompson have broken up, less than a year since the birth of their daughter and the athlete's initial cheating controversy during their relationship. 
Needless to say, the star is facing some significant personal strife, which she alluded to in a series of Instagram Story posts issued on Thursday. 
One statement read, "The worst pain is getting hurt by a person you explained your pain to." The second stated, "Somebody needs to hear this…that betrayal was your blessing." The series concluded with, "If they ask you about me, tell them: she was the only person that loved me with honesty, and I broke her."
All three messages have clear references to the current situation and, given Khloe's penchant for sharing cryptic posts with fans on social media, these latest ones are fitting. 
Khloe Kardashian via Instagram
While she has not issued any of her own statements on the unfolding matter (save for shouting emojis on a HollywoodUnlocked Instagram post about the scandal), the star did not shy away from a public appearance on Wednesday night. 
The Good American mogul posed for photographers at a PrettyLittleThing opening event in Los Angeles, marking her first public outing since the claims emerged. 
Though she put on a serious face in front of the cameras, she later posted a picture on Instagram of a woman crying.