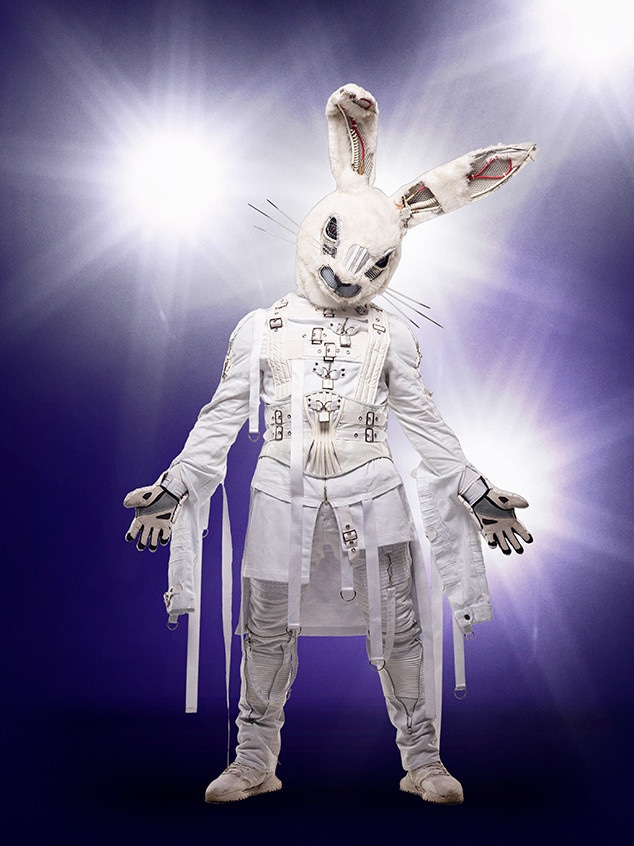 Fox
Three singers remain!
The Masked Singer revealed two singers tonight in the semi-finals, unmasking the Lion and the Rabbit to reveal exactly the two people we thought it was going to be: Joey Fatone as the Rabbit, and Rumer Willis as the Lion. 
Now, just because we guessed those correctly does not mean we are unhappy about this result. We are thrilled, actually. Thrilled! Joey Fatone is one of our top two favorite members of NSYNC! Rumer Willis is crazy talented (though we still need an explanation for that white scrunchie)! 
Three singers remain: the Bee, the Peacock, and the Monster. 
The internet has strong guesses for each of them, but truly anyone could take those masks off next week in the two-hour finale. 
For every clue we've gotten so far, and a rundown of all the singers revealed so far, scroll on down. 
The Masked Singer finale airs next Wednesday at 8 p.m.