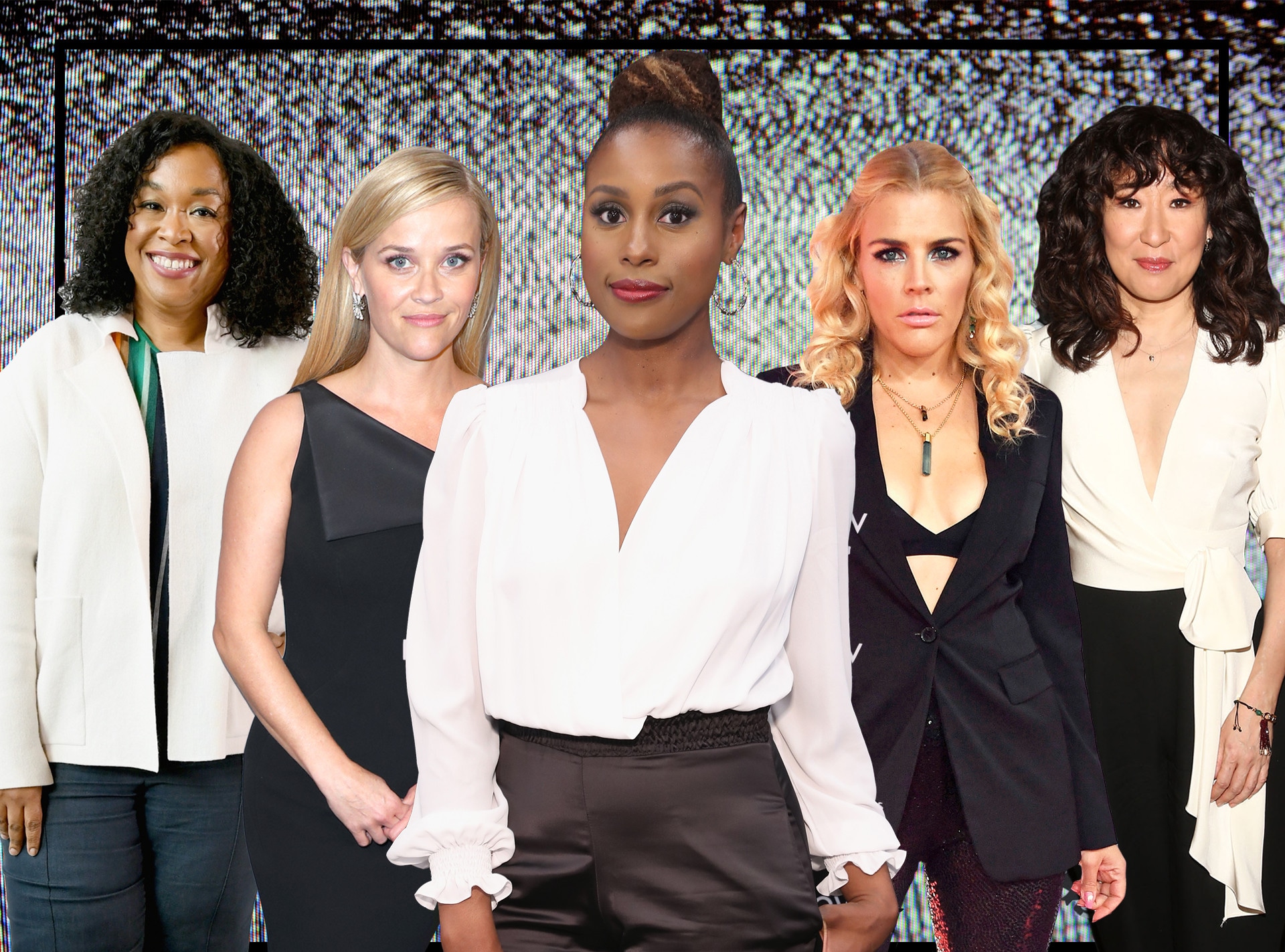 Getty Images/E! Illustration
Lucille Ball, Mary Tyler Moore, Oprah Winfrey, Carol Burnett and Barbara Walters. These are all amazing woman who have changed the face of television, but which females are leading the way now?
Reese Witherspoon, Shonda Rhimes, Sandra Oh, Issa Rae, Busy Philipps and Mindy Kaling all come to mind. Over the past decade or so there has been a shift in TV and how we consume it, who is on it, and who is running the show.
There have been a lot of changes including, different races getting leading roles, and we have many people to thank for that, but for now we're focusing on 15 groundbreaking and ceiling-shattering women in the TV industry.
Since tomorrow marks 2019's International Women's Day it seems only fitting that we shine light on some of the actresses, producers, writers and behind-the-scenes creators of some of today's most impressive shows and upcoming series.
International Women's Day, which is on March 8 for those keeping track, is a global day dedicated to celebrating all women's social, economic, cultural and political achievements.
In that spirit we are celebrating some of the women making waves and currently changing the tide in the television landscape, so you can be inspired to take charge in your own profession today, tomorrow and every day in the future.
Women helping women shouldn't just be a thing every now and then, it should be all the time, which is why these women and their push for equal pay, gender inclusivity, more women in the workforce, and diversity among actors and crew are to be commended.
Plus, they are making awesome TV shows that you should totally be watching...like right now!
Check out 15 fierce females moving and shaking up TV right now below, and make sure to take part in this year's International Women's Day campaign theme which is #BalanceForBetter all week long.