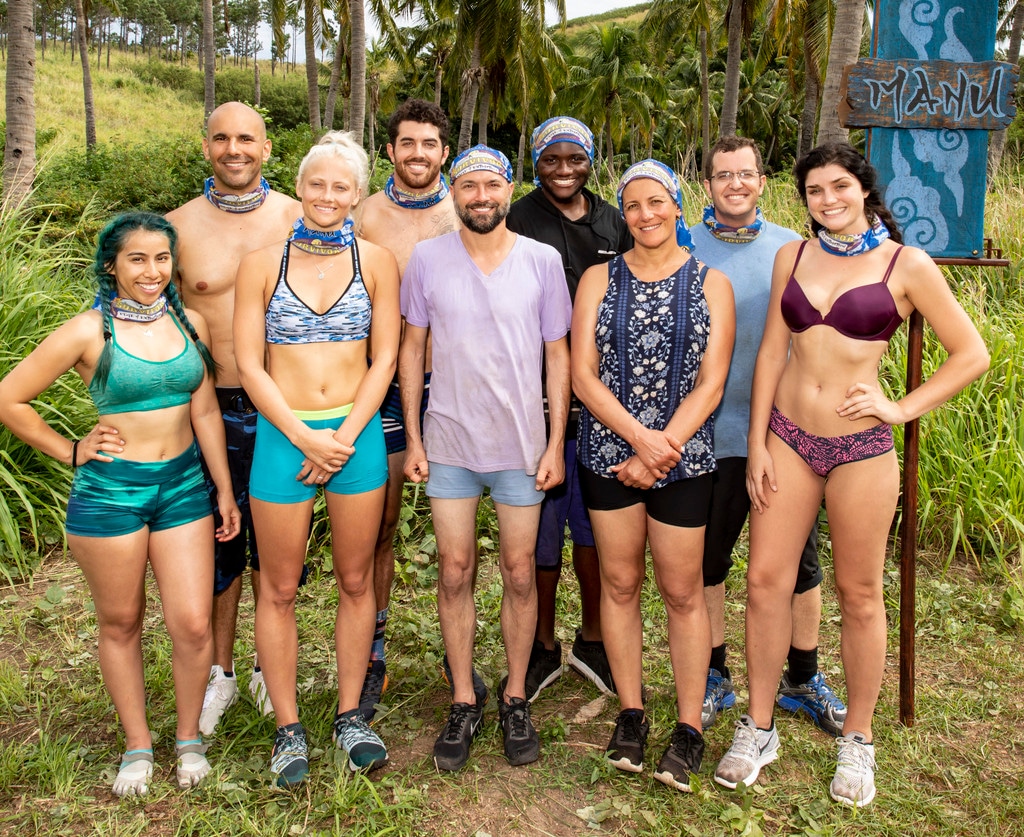 CBS
It's the Wednesday we've all been waiting for, the Wednesday when Survivor comes back into our lives. 
Tonight, CBS premieres Survivor: Edge of Extinction, a season apparently unlike any other, featuring the option for eliminated castaways to head to a special island to fight to rejoin the game. It's a mix of newbies and returning players, including Kelley Wentworth (Second Chance), David Wright(Millennials vs Gen X), Aubry Bracco (Kaoh Rong), and Joe Anglim (Worlds Apart), and according to Jeff Probst, it's all about how far you're willing to go for the game. 
It sounds a little nuts, and it's bound to give us some new shocking moments to remember for many Survivor seasons to come. While we wait for it to blow our minds, let's take a journey through Survivor history to look back on some of the craziest moments the show has given us so far, over the course of 37 seasons. 
From season 36's winning tie all the way back to season seven's big grandmother fib, scroll down for the biggest Survivor moments so far (and also one of the funniest). 
Survivor airs Wednesdays at 8 p.m. on CBS.