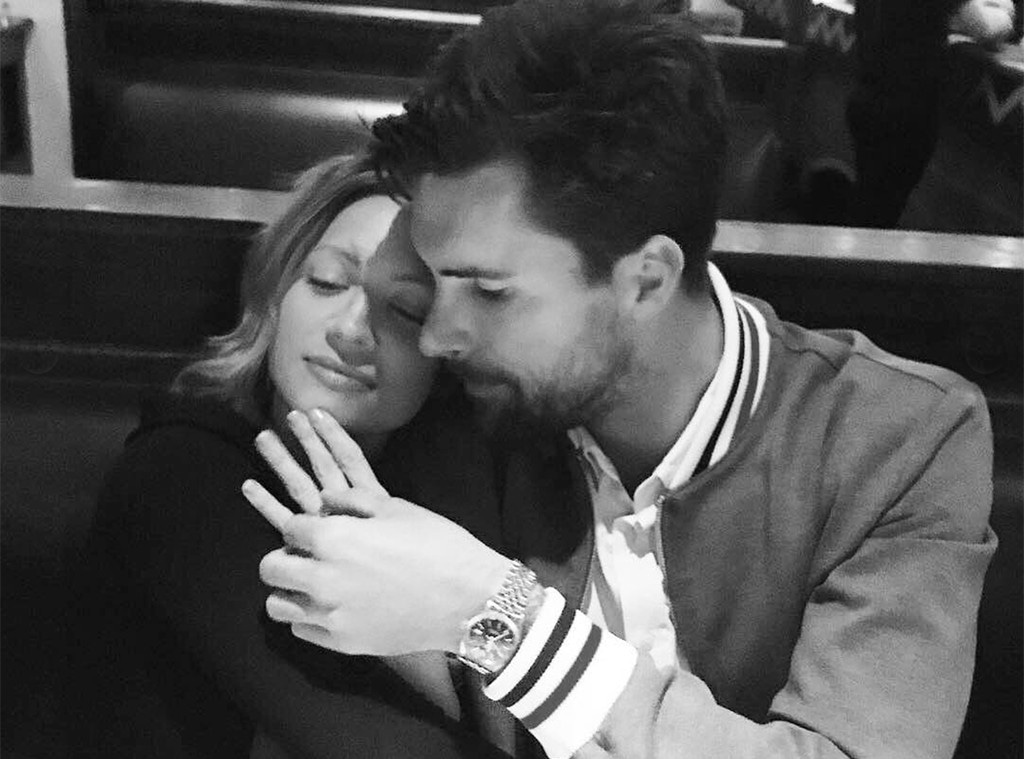 Brittany Snow/Instagram
Love is in the air! Brittany Snow is engaged to her longtime boyfriend Tyler Stanaland.
On Tuesday, she and her fiancé took to Instagram to share the exciting news with their followers. Hopeless romantics will want to grab the tissues, because both of their messages are super sweet!
The Pitch Perfect star posted a series of intimate black and white photos, including one of her stunning round-shaped engagement ring.
"A couple weeks ago, I said "YES" about a million times to the man of my wildest & most beautiful dreams," she captioned her heartwarming post. "After celebrating with friends and family, we wanted to let a few more friends (you guys) know... this happened. I'm still pinching myself and thanking my lucky stars for the truest feeling I've ever felt."
She added, "Thank you @tylerstanaland for the happiest day of my life & for not proposing in this creepy empty restaurant."
The 32-year-old star's fiancé also wrote a lengthy Instagram caption about spending "forever" with his gal.
Hollywood To You/Star Max/GC Images
"A few weeks ago, I asked @brittanysnow one of the most important questions I may ever ask," he began his post. "Forever?"
"Luckily she said yes and we've spent the last little while celebrating the old fashioned way, together and with close friends and family."
He added, "I don't know how I got so lucky and I don't know that I really understood what love is until you. Everything changed when we met. You are the most beautiful, intelligent, thoughtful, caring, incredible human and I couldn't be more excited to do life with you."
Closing his Instagram post, he said, "Here's to forever and making our wildest dreams come true. Love you to the moon and back."
It's unclear when the two lovebirds began dating, but they made their relationship "Instagram official" when Snow posted an image of their feet. 
"music that's good for the sole," she wrote back in August.
More recently, the pair celebrated Valentine's Day by indulging in a little self-care. The two posed for a selfie wearing a sheet mask. As the saying goes, the couple who sheet masks together, stays together!
"I couldn't have dreamed a more incredible human if I tried," Tyler captioned his V-Day post. "Thank you for all that you are and for keeping my sun weathered face hydrated. Happy Valentines Day. Love you to the moon and back."
Congrats to the happy couple!