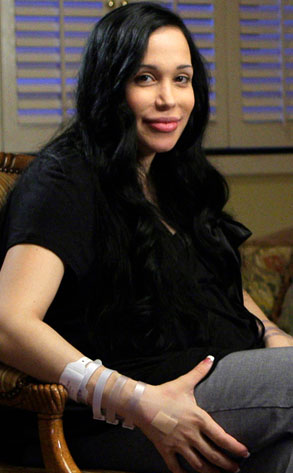 NBC/Paul Drinkwater
Octomom needs money, the world needs porn. It's a match made in the Valley heaven.
Or so think the opportunistic porn peddlers at adult powerhouse Vivid Entertainment, who have made Nadya Suleman a halfway decent indecent proposal, offering the cash-strapped mother of 14 $1 million plus a year of health insurance in exchange for shaking her babymaker in a XXX film.
"Nadya obviously needs income to assure that her children are secure so we are offering her up to $1 million to act in one movie," says Vivid cochair Steven Hirsch.
"We've had many single mothers work with us over the years and their income from Vivid has been very important to them. We would schedule production so that the movie could be shot in less than one week."
And they say chivalry is dead.