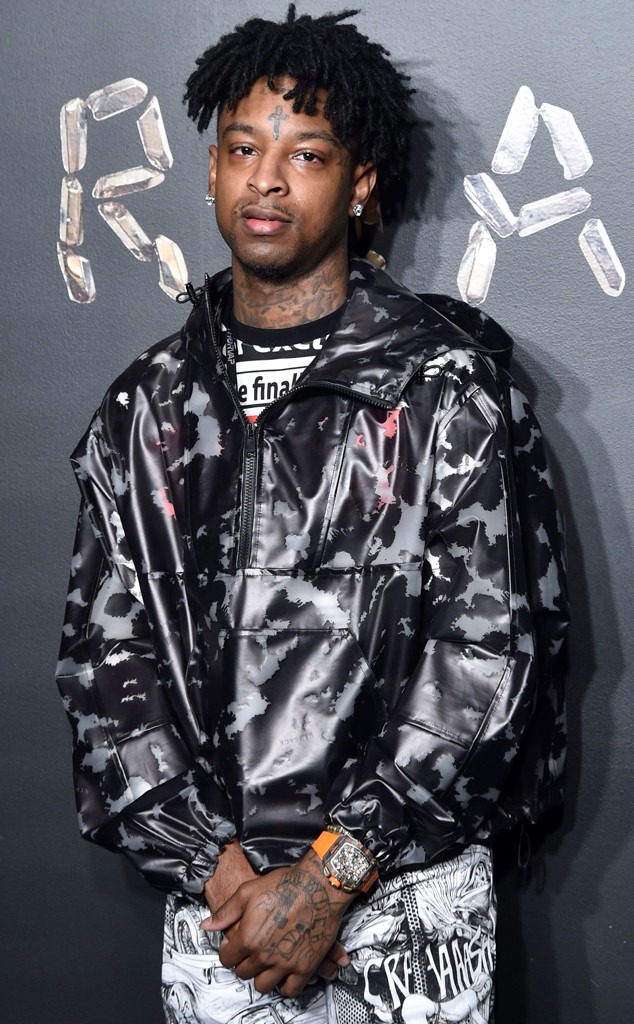 Stephen Lovekin/WWD/Shutterstock
21 Savage has spoken out in his first interview since being released from ICE detainment on bond.
Earlier this month, the 26-year-old rapper, née She'yaa Bin Abraham-Joseph, was arrested by the U.S. Immigration and Customs Enforcement for being an "unlawfully present United Kingdom national." E! News confirmed this week that 21 Savage was released on bond from an ICE detainment center, nine days after his arrest.
In an interview with ABC News' Linsey Davis, which aired Friday on Good Morning America, 21 Savage opened up about his arrest, explaining what happened on Feb. 3 and saying that he feels he was "definitely targeted" by ICE.
21 Savage was driving on the morning of the 2019 Super Bowl when he was pulled over.
"What happened?" Davis asked the rapper in the interview.
"I don't even know," Savage replied. "I was just driving and I just see guns and blue lights. And then I was in the back of a car and I was gone."
"Did they tell you you're under arrest?" Davis asked.
"Nah, they didn't say nothing," he told Davis. "They just said, 'We got Savage.'"
He then went on to add, "It was definitely targeted."
When asked if he's concerned about being deported, Savage replied, "Yeah, but I feel like I done been through so much in my life, like, I've learned to embrace the times when I'm down 'cause they always build me up."