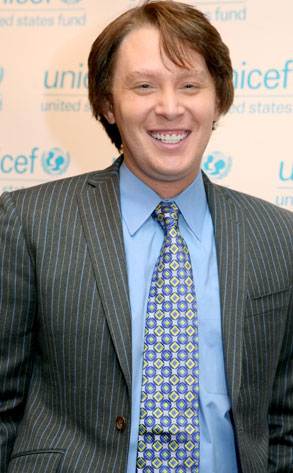 AP Photo/Diane Bondareff
Clay Aiken may have been dropped from his record label, but there's no need to worry just yet. The American Idol crooner has some major family connections in the music biz.
You see, his son's uncle is mega-producer David Foster. David's sister, Jaymes, gave birth to Parker Foster Aiken in August.
"Clay is family," says Uncle David, who has produced Grammy-winning hits for superstars like Whitney Houston, Madonna, Céline Dion and Barbra Streisand. "And because Clay is family, if he needs my help, I'm happy to help him."
As for Aiken's parenting skills...