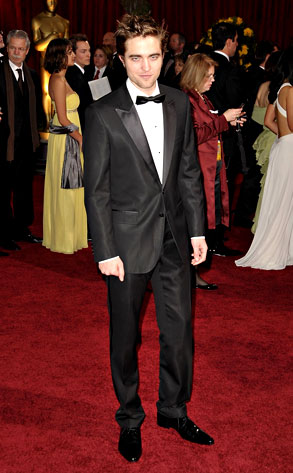 John Shearer/Getty Images
Why are Robert Pattinson and Zac Efron owed tips from Oscar organizers? Why is Chris Rock owed an apology from the Oscar press? And when the heck is Nielsen going to start folding in Web and mobile-phone use—and start saving your favorite endangered show?
The answers—and more questions—in this week's TV ratings pop quiz:
1. Did Pattinson and Efron Really Save the Oscars? Fans of Hugh Jackman, Anne Hathaway and Kate Winslet, among others, say, "Are you outta your mind?" The numbers, however, suggest the two tween gods sure didn't hurt. The show's ratings among teens 12-17 and kids 2-11 zoomed, up 25 percent and 33 percent, respectively, from last year, ABC said, citing Nielsen stats.