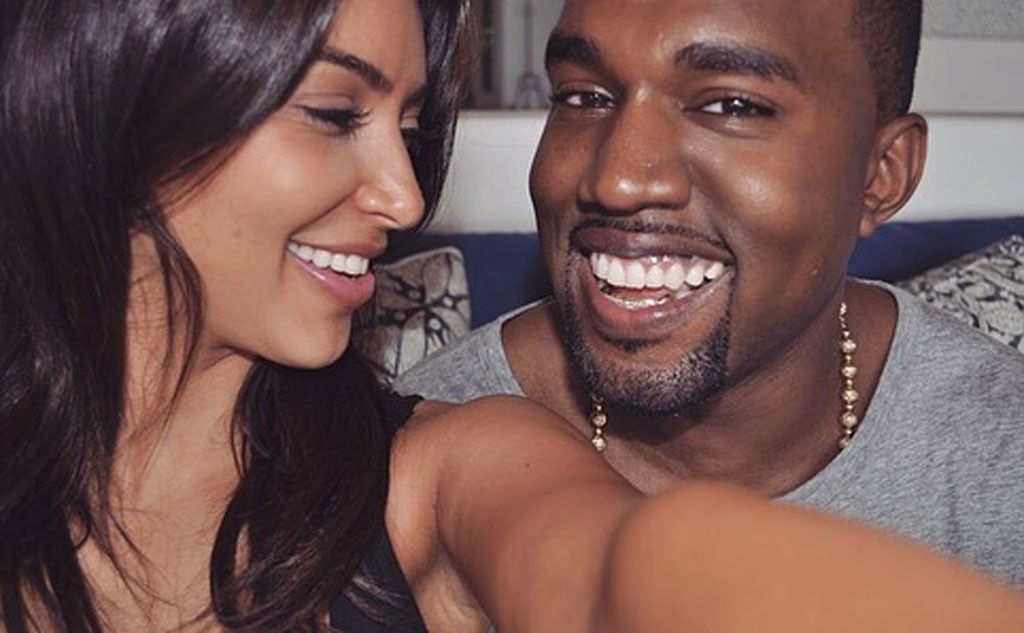 Instagram
Kim Kardashian West just wished Kanye West a happy Valentine's Day with two never-before-seen photos.
The Keeping Up With the Kardashians star took to social media on Thursday to send a message to her "Stronger" rapper husband in celebration of the holiday. "Happy Valentines Day babe!!! I love you so much!" Kim wrote alongside two pictures of the couple.
The first picture, showing Kimye kissing in a tropical location, appears to be a throwback photo from the duo's trip to Mexico early on in their relationship. Kim previously posted a photo from this trip, showing the couple sharing an embrace in the same outfits.
"Flashback Friday- Me & my baby daddy in Mexico," Kim wrote alongside the social media snap in March 2013. 
The second picture the E! star shared on Thursday is a selfie of Kim and Kanye laughing together.
Later in the day on Thursday, Kim took to social media to post Kanye's Valentine's Day surprise: a performance by Kenny G!
"Best husband award goes to mine!!!!" Kim tweeted. "Most thoughtful gifts ever!!!!"
It's an exciting time for Kim and Kanye, who are expecting their fourth child via surrogate "sometime soon."
Back in January, while appearing on Watch What Happens Live alongside sisters Kourtney Kardashian and Khloe Kardashian, Kim confirmed to host Andy Cohen that she and her husband will welcome a baby boy this year.
Explaining why she decided to confirm the baby news, Kim said, "I got drunk at our Christmas Eve party and I told some people. I can't remember who I told because I never get drunk."
In celebration of Valentine's Day, let's take a look at all of Kanye's most extravagant gifts for Kim!