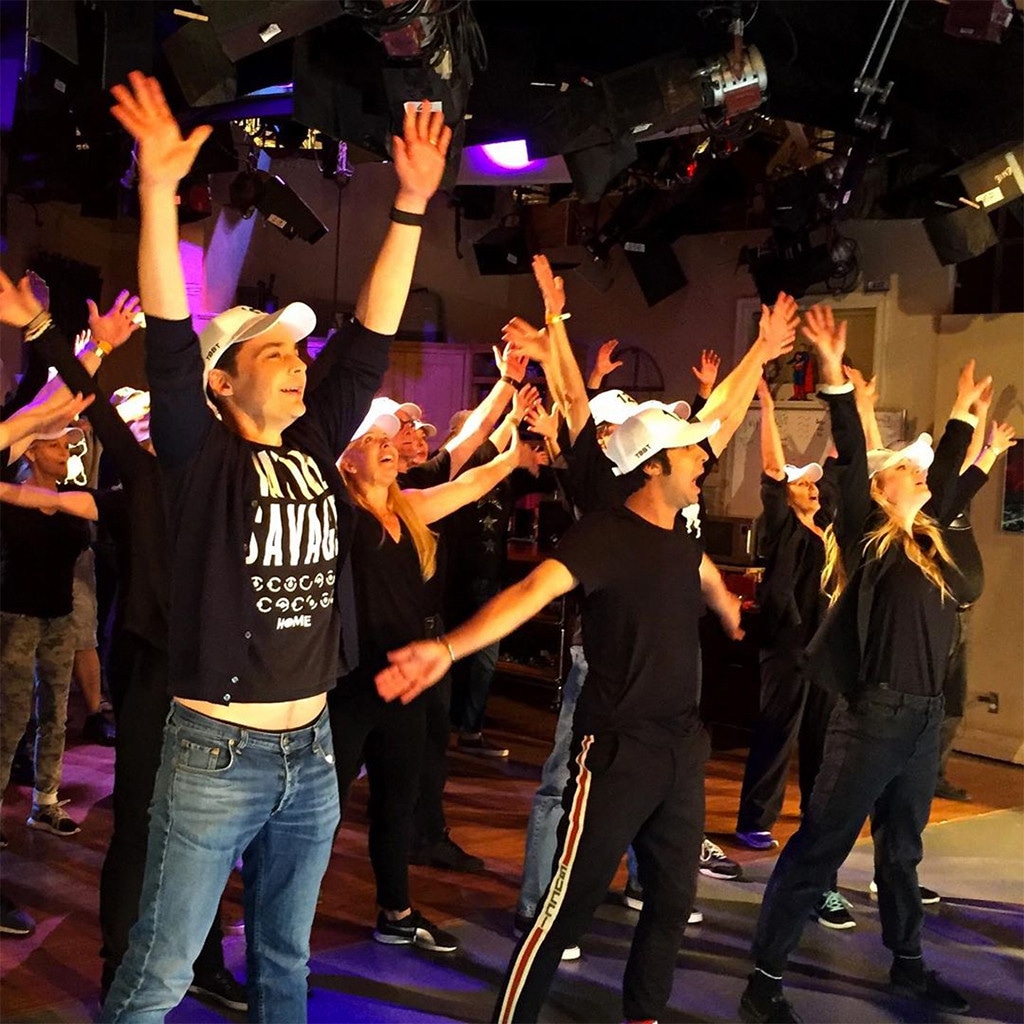 Instagram
As The Big Bang Theory hurtles toward the series finale 12 years in the making, they cast and crew are marking all sorts of "final" occasions, including the final on-set flash mob. The CBS comedy has a history of surprising the studio audience with dance performances over the years and series star Kaley Cuoco made sure the final performance was a well-documented one.
On Instagram, Cuoco said the flash mob "might be one of my favorite moments in 12 years," and added, "I told you we would go out with a bang!!"
Everybody was involved in the dance to Backstreet Boys' "Larger Than Life," including Cuoco's costars Jim Parsons, Mayim Bialik, Melissa Rauch, Kunal Nayyar, and Simon Helberg. Johnny Galecki had an ankle injury and cheered the cast and crew on. Even series co-creator Chuck Lorre got in on the fun, he watched via FaceTime from the location of another one of his shows.
See Cuoco's posts below. According to the actress, they rehearsed for months to achieve this. "It was worth it!" she said on Instagram.
Cuoco previously said she's been getting emotional as they wrap up production.
"We've been getting super emotional," Cuoco told Ellen DeGeneres, and said "out of nowhere, I just started bawling" while working on a scene with Galecki.
"And the crew, all the camera guys and everyone came out and they were like, 'We're so glad you cried, because we've been waiting to cry.' And then they all gave us this huge group hug and we all just cried for like 10 minutes," she explained.
The Big Bang Theory will wrap up in May on CBS.