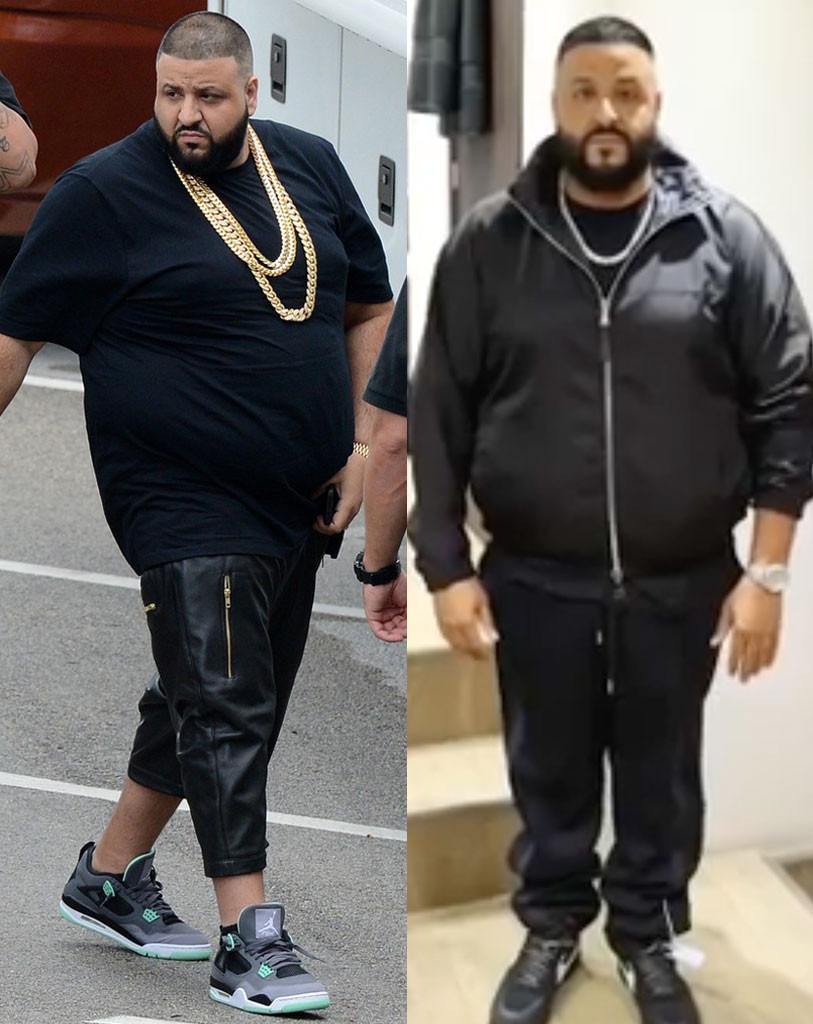 Instar Images; Instagram
Major key alert! DJ Khaled has hit a weight loss goal. 
The WW social media ambassador took to Instagram on Tuesday to celebrate his cumulative weight loss since starting the program a year ago. 
"A year ago I told y'all it's coming OFF! I started at 293 lbs and now I'm OFFICIALLY 250 lbs!! They CALL ME SLIM JIM!!" he wrote in an ad posted on his account. "Thank you @ww for changing my life!! And i ain't stopping! We gon keep winning with the Freestyle Program!! I promise you!! It's coming OFF! Join me and win with me on @WW. The new Weight Watchers. I'm not racing! I'm not speeding! I'm cruising!"
In an accompanying video, cameras documented the moment DJ Khaled stepped on the scale at 250 pounds
"When you get to your goal—my goal was 250. It inspired me. I knew I was close," he explained of his drive to stay committed to the program. 
"It's coming off!" the WW Instagram account read. "Congratulations #WWAmbassador @DJKhaled, on reaching your 1st milestone, - 43 lbs GONE! We look forward to ANOTHER ONE on your journey with #WW!"
In January 2018, the star was announced as an ambassador for the program. Then, last month, he revealed on social media that he had dropped 34 pounds.
"New year, new goals, new blessings. I've been sharing my @WW journey for a year now and real talk there's been major wins but also some tough times… but I'm COMMITTED. AND IT'S COMING OFF," he said just weeks ago.
You got this, DJ Khaled!