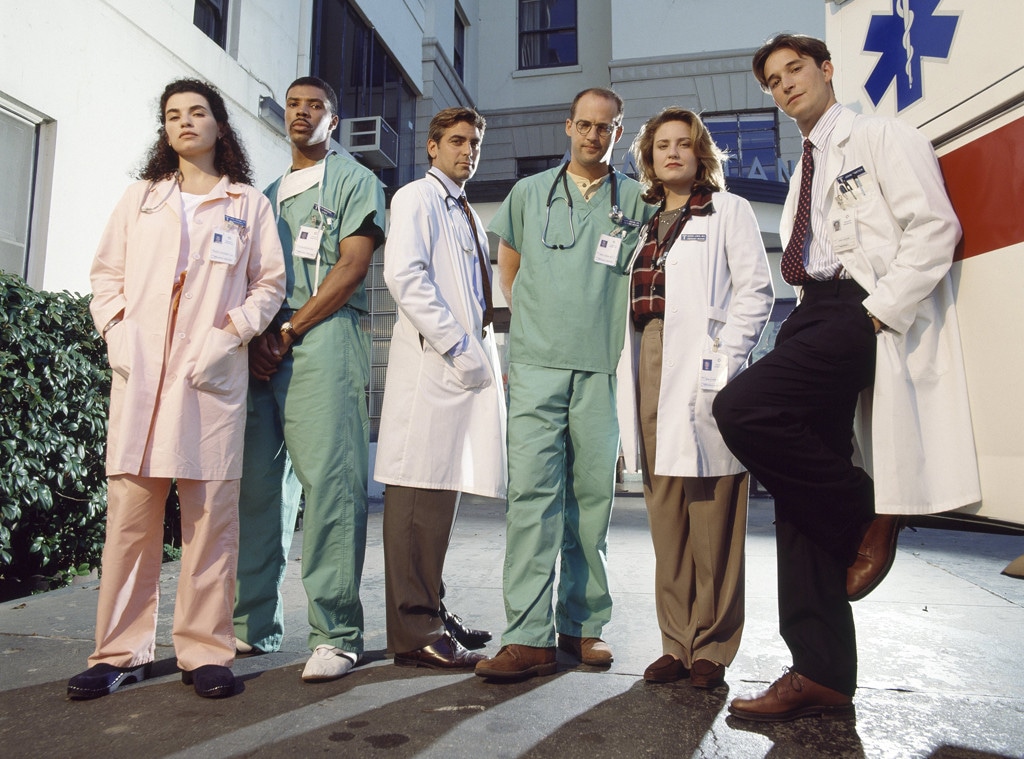 NBCU Photo Bank
Nineteen years after Doug Ross said goodbye to ER, George Clooney is coming back to TV. 
He's directing, executive producing and starring in Hulu's Catch-22, a six-episode miniseries based on Joseph Heller's 1961 book about an Air Force bombardier in World War II, but he's not completely ruling out a return to the hospital...especially if he can keep Grey's Anatomy from beating ER's record as the longest-running medical drama. 
"I did know that," he said when asked about Grey's breaking the record after the Catch-22 TV Critics' Association panel. "That's got to stop. We gotta go back and do some more!" 
Grey's will air its record-beating episode later this season (and even had a big party to celebrate it). 
When asked about the actual possibility of a reboot, Clooney didn't say no. 
"Do you think that's a good idea?" he asked. "I'd play a patient now!" 
During the TCA panel, Clooney described ER as a "nutty moment" in not only his career, but in the "lives of a bunch of actors, six of us, who were suddenly thrust into the stratosphere." 
Clooney said his return to television was more about the project than the fact that it was TV. 
"I don't care about the medium, I really don't," he said. "I just care about the quality of the work. We just want to work." 
Catch-22 also stars Kyle Chandler, Christopher Abbott and after a question about what it as like to act alongside the director (who also happened to be George Clooney), Abbott joked that he was surprised when he IMDb'd Clooney and discovered he "had done a lot." 
"Oh yeah, I'm very famous," George said. 
Clooney was also asked about the significance of putting on a military uniform for the role, and he kindly reminded us of another one of his famous roles. 
"I will say that as an actor, with the exception of the batsuit, anytime you put on a costume, it helps you get into character," he joked, referencing his infamous turn as the Dark Knight in 1997's Batman & Robin. "I was sad there weren't nipples." 
Catch-22 will debut all six episodes in May on Hulu, and you can also watch ER on Hulu.