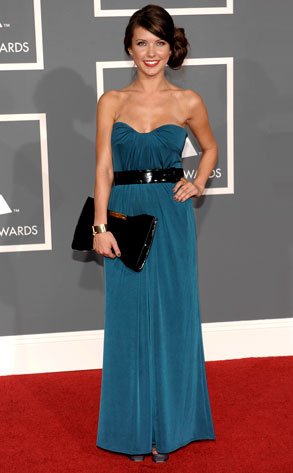 AP Photo/Chris Pizzello
Hills hottie Audrina Patridge has been robbed…and that's not a reference to her screen time (or lack thereof) in the latest trailer for the MTV show's fifth season.
The starlet took to her blog to share the news.
"I had a really rough day today—I got home late last night and realized that my house had been robbed. It was pretty devastating," she writes.
"I spent most of the morning filling out police reports and going through the house room by room making lists of everything that had been taken. Most of the items are replaceable, but they took off with a few very sentimental things too. Definitely not a good way to start the week."
Lauren Conrad's BFF continued to say that she plans to post surveillance videos of the thievery so fans can help her catch the crook.
No doubt those fans will be able to see all the drama unfold soon after The Hills new season premieres at the end of March.