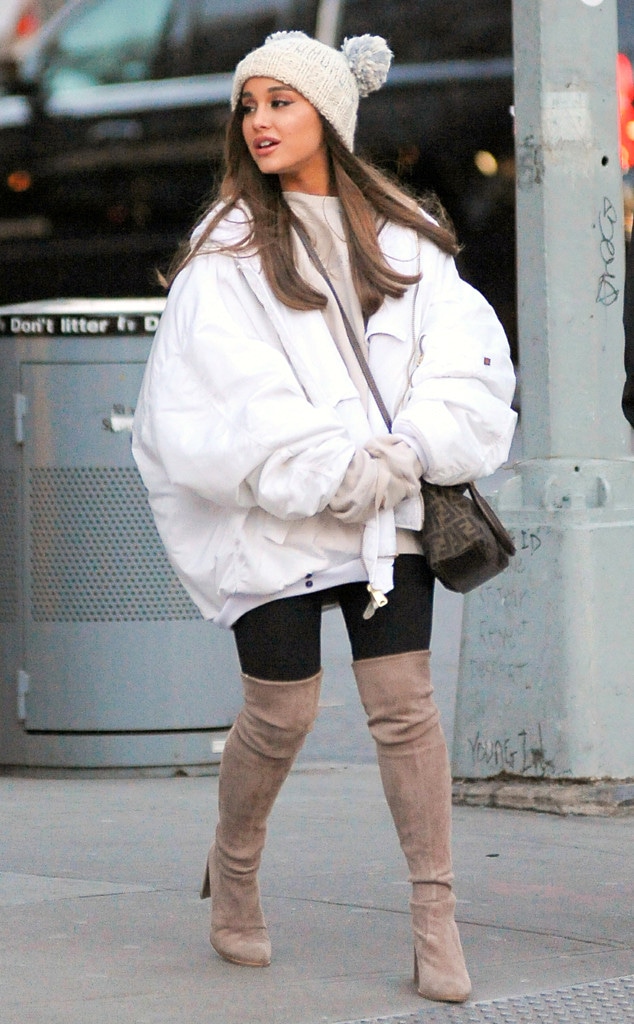 Humberto Carreno/INSTARimages.com
Ariana Grande may not be attending the 2019 Grammy Awards, but that doesn't mean she can't serve looks.
While Hollywood's hottest stars watched performances by Post Malone and heard from Michelle Obama, Ariana was holding her very own show back at her house. The Thank U, Next performer put on her Zac Posen gown, got all dolled up and took photos of the red carpet look in the comfort of her home. 
She even had her hair and makeup done for the impromptu photo shoot, which was held by her friend Alfredo Flores.
"when @zacposen makes u a custom gown it doesn't matter if you're singing or not," the singer captioned the series of stunning shots.
The pastel-colored gown was accented with Borgioni opal diamond earrings and a custom Butani diamond choker necklace worth over $380,000 and featuring more than 1,000 fancy cut diamonds.
Ariana chose not to perform at the annual show after a disagreement with the producers over her set list. In a heated Twitter post, the singer cleared up rumors and explained, "I've kept my mouth shut but now you're lying about me. i can pull together a performance over night and you know that, Ken. It was when my creativity & self expression was stifled by you, that i decided not to attend. i hope the show is exactly what you want it to be and more."
She further claimed that the producers didn't make her "feel supported" and that the awards are a "game" to them. "i'm sorry but that's not what music is to me," she wrote. 
Since she opted to skip out on the show, the star was unable to give an acceptance speech for her first ever Grammy award for Best Pop Vocal Album for Sweetener.