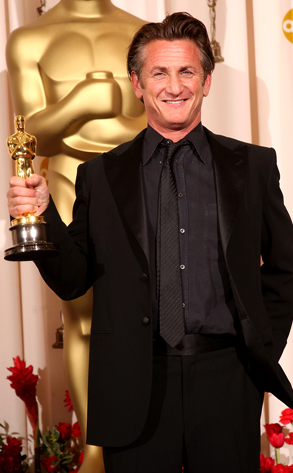 Jason Merritt/Getty Images
Not that Sean Penn hasn't been writing his own ticket for years, but it's nice to see winning his second Best Actor Oscar hasn't made him lazy.
The Milk star is in talks to join the cast of Fair Game, about the government-orchestrated outing of former CIA agent Valerie Plame, per Variety. Penn would play Plame's husband, Ambassador James Wilson, who penned a series of op-eds discrediting the Bush Administration's argument that Saddam Hussein possessed weapons of mass distruction.
Doug Liman is set to direct and Naomi Watts is attached to play Plame, one of two projects on tap for the mother of two.