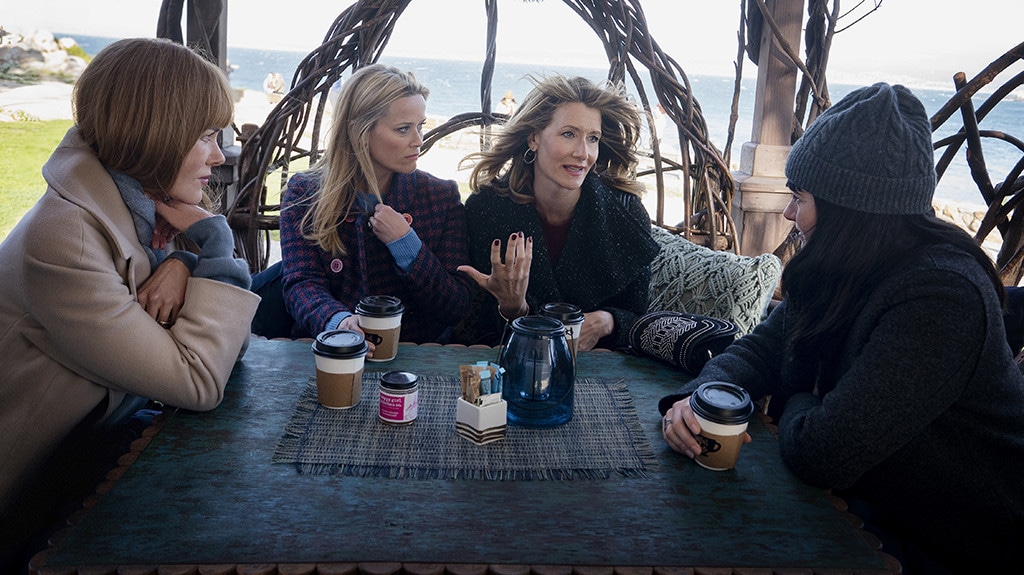 HBO
The Big Little Lies appear to be getting even bigger in season two. 
The whole main cast, including Meryl Streep, joined EP David E. Kelley at the HBO portion of the TV Critics' Association winter press tour to share just a few tidbits about what to expect when the show returns in June. 
They didn't get very specific, but the season picks up right where season two left off, with the women coming together on the beach while they all shared this deep dark secret about how Perry (Alexander Skarsgard) really died. In case you forgot, Bonnie (Zoe Kravitz) pushed him down the stairs after she saw him trying to hurt Celeste (Nicole Kidman), and after all the women realized he was also Jane's (Shailene Woodley) rapist. 
Now, they're all staying silent about who actually did it, but there are certainly still people trying to figure out the truth, including Streep's character. 
Season two will not only follow the unraveling of that lie, but it's also about all of these women dealing with what comes next after the trauma they've suffered and the decisions they've made. 
Scroll on down for everything we know so far about the new season. 
Big Little Lies returns to HBO in June.