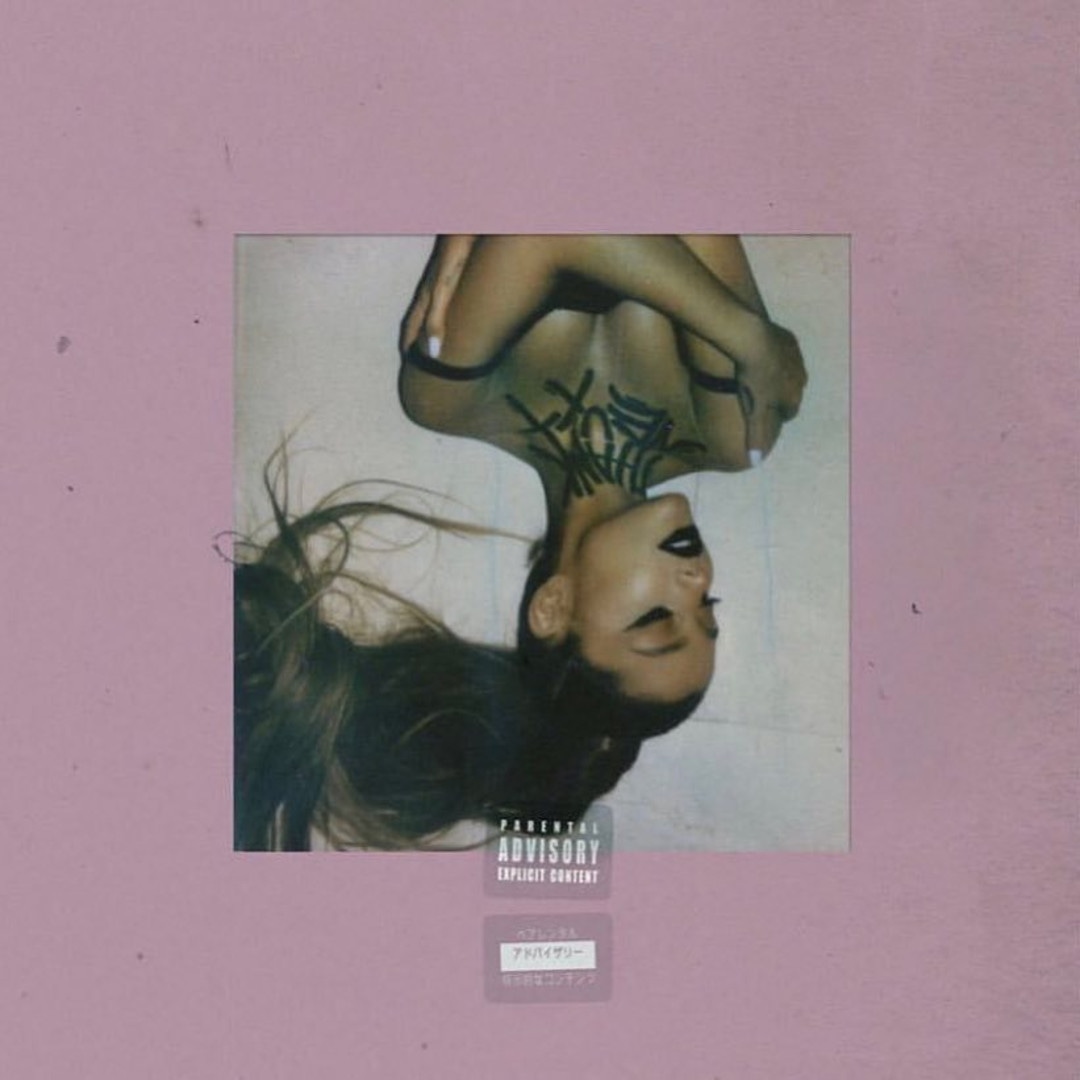 Instagram
If you've been offline for the past 24 hours, then we're here to tell you Ariana Grande dropped her highly-anticipated album, Thank U, Next. 
So get your Spotify account in order or your iTunes subscription up and running so you can listen to all of her bops, because there are a lot. 
In true Ariana fashion, the 12-track album is sprinkled with fun facts on how some of her songs were made, like "Ghostin," for example, was the first song she wrote, and it also took her the longest. Don't expect her to play it live anytime soon, though, because she admits it's not on the set list.
"If i can get thru it...but right now it's not on the set list. i jus want to have a good time with y'all and like... make it thru the show lol. love u sm. thank u for showing this song so much love," she wrote.
The 25-year-old star took to Twitter to share secrets about her album, revealing little gems about certain tracks, behind-the-scenes moments and more.
So put your headphones on and hit play on Thank U, Next because we put together all of the fun facts behind her latest album.
The "Bloodline" singer has revealed 12 secrets... so far.
Kevin Mazur/Getty Images for Billboard
As mentioned before, "Ghostin" was the first track she wrote for Thank U, Next, but she admits she didn't write it all in one sitting.
"We had to take lil breaks from ghostin. that was the first hook done and then we came back and did the verses like two weeks later," she posted on Twitter. "Everything else we did in like an hour."
A fan had the same reaction as everyone, tweeting, "You wrote those masterpieces in an hour," to which Grande replied, "it sure felt like it ! i mean maybe we were just drunk." She tagged her friends and fellow co-writers, Victoria Monet and Tayla Parx, in that same tweet.
As for the last song she wrote? Ariana says it was "Break Up With Your Girlfriend, I'm Bored," which already has a music video.
When asked what made her put that track on her album, the 25-year-old singer confesses, "i think it's funny. i liked the idea of ending a more honest n vulnerable project and with like a punchline."
Arguably, the best question had to be when a fan asked how she was able to get Shangela on the "NASA" song. For reference, the actress and RuPaul's Drag Race alum starts the song off by saying, "This is one small step for woman / One giant leap for woman kind."
"She came thru w [Frankie Grande] one night to visit us in the studio & said that," Ari recalls. "I was like ..... pls say that again and be on my album." 
Not surprisingly, Grande shares that Shangela didn't end the night without saying her famous "Halleloo" phrase.
Another person featured on her album is her best friend, Doug Middlebrook, whose voice recording is played at the beginning of "In My Head."
He says, "Here's the thing, you're in love with a version of a person / That you've created in your head / That you're trying to, but, cannot fix / Uh, the only person you can fix is yourself / In my view, this has gone on way too long / Enough is enough / I'm two blocks away, I'm coming over."
A fan asked if Doug's voicemail inspired "In My Head," but the singer reveals, "it just fit... We found it later."
The pop star dishes that her fave songs from the album are "a tie between nasa and seven rings." Adding, "That was a very good day." 
It's been less than six months since Grande released her Sweetener album, but from her fans' responses, it's clear Thank U, Next is a banger. 
Sadly, fans won't be able to see the "7 Rings" singer perform at the 2019 Grammys on Sunday night due to differences between her and The Recording Academy.
She took to Twitter to share her frustrations with the executive producer, Ken Ehrlich.
"It was when my creativity & self expression was stifled by you, that i decided not to attend. i hope the show is exactly what you want it to be and more."
Closing her statement, she said, "i offered 3 different songs. it's about collaboration. it's about feeling supported. it's about art and honesty. not politics. not doing favors or playing games. it's just a game y'all.. and i'm sorry but that's not what music is to me."