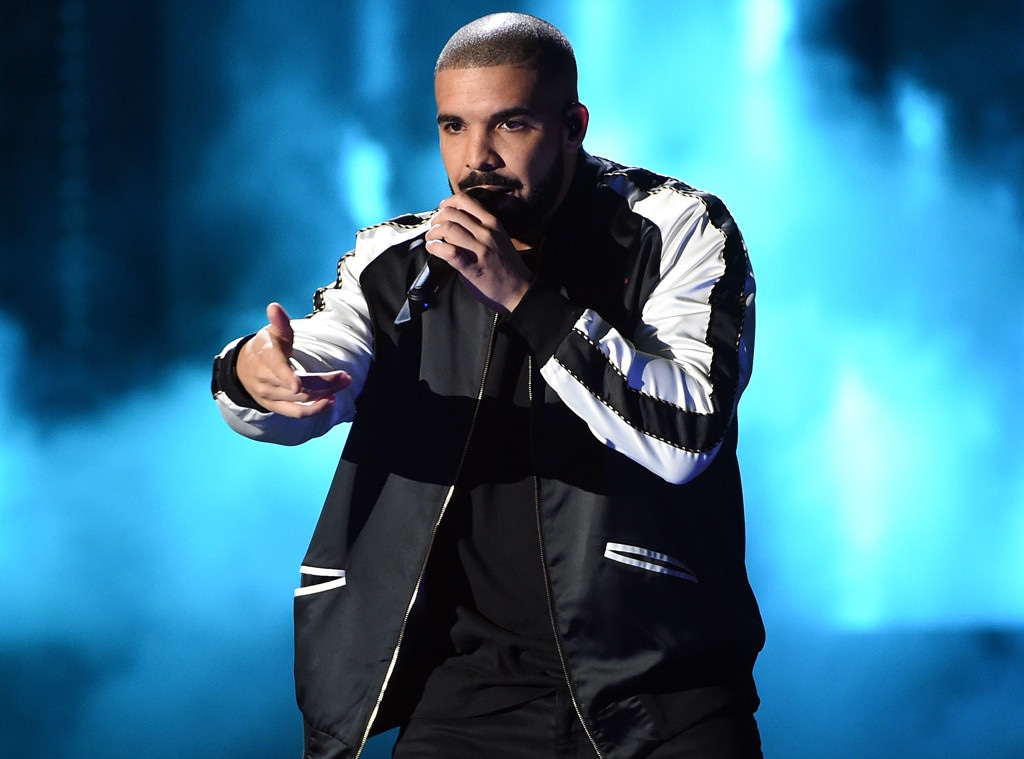 Kevin Winter/Getty Images
For Drake, the past year or so began and ended with him giving away cash. 
To mark the release of his "God's Plan" music video last February, he went on a million-dollar spree of charity, paying for groceries in a Florida supermarket, handing out massive checks to the administrators at Miami Senior High School, a University of Miami Student and a local fire department and treating a hotel maid and mother of five to a day of pampering and a Saks Fifth Avenue shopping spree. 
And just a few weeks ago, he gifted two McDonald's employees with $100 each—not the $10,000 that was initially reported, but a gesture that was appreciated nonetheless. 
In between, he did some other impressive things, gathering nearly the entire cast of Degrassi for a much-appreciated reunion on the teen drama's Toronto set for his "I'm Upset" video and inspiring what felt like practically the whole world to jump out of moving vehicles, travel to exotic locales and even climb bridges (we see you, Will Smith!), dedicating their dance moves and their feelings to a woman named Kiki. 
Along with creating last summer's viral dance sensation, the 32-year-old "In My Feelings" musician also put out his fifth disc, the well-received Scorpion. An instant hit, it became Nielsen Music's top album of the year and earned him an impressive seven Grammy nominations, just one behind this year's leader Kendrick Lamar, bringing his lifelong total to 42. 
And though the three-time winner added to his trophy case with a win for Best Rap Song, we're guessing it pales in comparison to his other year-long highlights. Because while 2018 isn't technically the year little Adonis made the Toronto native a dad, that happened on Oct. 11, 2017, it's certainly the year he embraced all that becoming a father entails. 
"I have a son, he's a beautiful boy," he revealed during an interview with basketball great LeBron James and businessman Maverick Carter on HBO's The Shop last October.
The situation certainly wasn't perfect. He initially hadn't believed artist and retired adult film star Sophie Brussaux when she insisted she was carrying his child and much back-and-forth ensued before Drake (born: Aubrey Graham) accepted that his whole world had flipped in an instant. 
"I am a single father learning to communicate with a woman who, we've had our moments," he admitted. "I do want to be able to explain to my son what happened. But I don't have any desire for him to not love his mother. I don't ever want the world to be angry at his mother. We have found ourselves in a situation and we are both equally responsible. Now, I'm just really excited to be a great father." 
Parenthood was certainly the most profound thing to come out of the year for the actor-turned-multiplatinum musician. 
With the June release of Scorpion, Champagne Papi confirmed growing speculation that the nickname was more than just an Instagram handle. With two standout songs, he revealed that, yes, he had fathered a child with Brussaux and, yes, they had struggled in the immediate aftermath. 
On the fourth track, "Emotionless," he rationalized why he'd been keeping the news so private and it wasn't, as rap rival Pusha T had suggested, because he was playing at being a deadbeat father.
"I wasn't hidin' my kid from the world/I was hidin' the world from my kid/From empty souls who just wake up and look to debate/Until you starin' at your seed, you can never relate." 
And on the last track, "March 14," he got into the nitty-gritty, sharing the moment paternity was confirmed ("Yesterday morning was crazy/I had to come to terms with the fact that it's not a maybe/That s--t is in stone, sealed and signed/She not my lover like Billie Jean but the kid is mine,") and how he'd only seen him once since his arrival. "Hopefully by the time you hear this me and your mother will have come around/Instead of always cutting each other down." 
Coming clean meant that he could take part in that tried-and-true practice of fathers everywhere: Bragging about his kid. 
"Crazy blue eyes, baby blue eyes," he shared on The Shop before hinting he'd be enlisting James to turn him into a bonafide NBA star. "You know he's already in the pool like shooting the basketball," the rapper continued. "He's gonna get to a certain age, I'm gonna bring him right to 'Bron's house and I'ma be like, 'Yo, summer camp at Bronny's house!"
While he was happy to envision his son's future on the court, he certainly wasn't thrilled with how the news of his arrival was rolled out. 
Rap beefs are pretty much a must for anyone in the industry with a certain level of notoriety, and Drake's feud with Pusha T was as long-simmering as it was epic. Dating back years, the battle came to a boil in May when Pusha used his third disc, Daytona, produced in part by Kanye West, to take aim at Drizzy, outright saying on "Infared" that the rapper uses a ghostwriter. 
Drake's response, "The Duppy Freestyle" called out West for relying on Drake's name to generate publicity and Pusha's former life as a drug dealer, but it was his inclusion of Pusha's fiancée Virginia Williams that led him to go hard in response. 
Enter: "The Story of Adidon". Along with taking a jab at Drake's producer Noah Shebib (nickname: 40) and his battle with multiple sclerosis, Pusha laid bare Drake's new paternity status. 
"Since you name-dropped my fiancée, let 'em know who you chose as your Beyoncé/Sophie knows better, ask your baby mother/Cleaned her up for IG, but the stench is on her/A baby's involved, it's deeper than rap/We talkin' character, let me keep with the facts/You are hiding a child, let that boy come home/Deadbeat mothaf--ka playin' border patrol, ooh/Adonis is your son and he deserves more than an Adidas press run, that's real/Love that baby, respect that girl/Forget she's a porn star, let her be your world."
Pusha would defend the low blow during a May appearance on the Real 92.3 FM show Big Boy's Neighborhood, explaining it was a natural gut reaction to hearing his girl's name. "Why would you mention my fiancée? No women, no children. It was sport to me until the fiancée mention...it just rubs me wrong."
But Drake wasn't having it. "I'm gonna tell you something, I knew something was gonna come up about my kid. They had to add the deadbeat dad thing to make it more appealing, which is fine," he shared on The Shop.
"The mom and dad thing… Whatever. You don't even know my family. But wishing death upon my friend who has MS… I study rap battles for a living. When you mention defenseless people who are sick in the hospital, who have passed away, I just believe that there's a price you have to pay for that. It's over! Someone's gonna f--king punch you in the f--king face. The s--t's done, the event's over. I wanted to do other things. I didn't want to further your career by rapping back to you and having this exchange."
Which is why, he went on the explain, he decided not to release the scathing response he came up with next in which he said "terrible things" about both Pusha and West. "I got home, listened back to it, and I was like, 'Man, this is not something I ever want to be remembered for,'" he shared. "'This is not even a place I necessarily want to go.'" 
Christopher Polk/Getty Images for iHeartMedia
His issue with West, he noted, was his belief that the G.O.O.D. Music founder is the one who spilled to Pusha about his newborn son. "I'm in Wyoming. I play him 'March 14.' I send him a picture of my son. I tell him I'm having trouble with my son's mother," Drake said, going on to say he felt West also planned his label's releases to coincide with his Scorpion unveiling. "I wake up, and all these dates are out. One by one by one. All of them around June 15."
West would apologize for the five-week string that saw Pusha, Nas, Kids See Ghosts and Teyana Taylor put out music, but he had his own problems with Drake, namely that he hadn't done enough to dampen the growing rumor that the Kiki name dropped on "In My Feelings" was actually the rapper's wife Kim Kardashian, who has long used the moniker as a nickname. 
Ethan Miller/Getty Images
"What I'm looking for, for my spirit to take accountability is, the fact that there's people making rumors or thinking that you f--ked my wife, and you not saying nothing and you carrying it like that, that don't sit well with my spirit," West tweeted. "You know, if I had a girlfriend from Chicago, her name was Renita and then you was married to Rihanna, I wouldn't make no song called 'Riri.' So when you're like, 'Ah I don't know where it comes from!' You're too smart for that, bro. You know where that comes from. Don't make no record with nothing that could be confused."
Pusha would later say that the information about Drake's son actually came to him from 40, but that did little to quash the West beef as the 21-time Grammy winner spent much of December poking at Drake on Twitter. 
With a new feud growing scalding hot, it's good that 2018 saw Drake put another one to bed.
Following years of back-and-forth, and dueling diss tracks (which, again, made mention of the idea Drake used a ghostwriter), he and Meek Mill publicly kissed and made up rap-style, with the Philly artist turning up at Drake's Boston concert so the two could perform Meek's "Dreams and Nightmares". 
Post-performance, Drake made his intentions clear. "I wanna say something right now. This right here is a long time coming. This right here is important. This one of my favorite rappers, for real for real," he told the crowd. "We need more peace in the world, we need more love in the world. Meek Mill, that's my brother."
Should the duo be inspired to take the stage again in the future, they've got fresh material, having released the video for their collaboration "Going Bad" Feb. 7. 
While some partnerships seem to be just getting started for Drake, others have firmly closed for good, this past year being one that saw him finally end his on-again, off-again love story with dream girl Rihanna. The Fenty Beauty founder seemed to have the last word on their union, telling Vogue this May, "We don't have a friendship now, but we're not enemies either. It is what it is."
But Drake couldn't stop himself from waxing on what could have been during his October appearance on The Shop. "Of course, as life takes shape and teaches you your own lessons, I end up in this situation where I don't have the fairy tale," he said. "Like, 'Oh, Drake started a family with Rihanna, and like, this is like so perfect.' It's more like Drake has—it looks so good on paper. By the way, I wanted that too at one time."
His wistful words put an end to a saga that saw him do everything from label her the one that got away, the girl he's been pining over since age 22, to taking out billboards congratulating the "We Found Love" singer on her MTV Video Vanguard Award.
Come Wednesday night, though, he might do some celebrating of his own. On the heels of his Grammy win, Drake is up for an impressive 17 Billboard Music Awards, including Top Artist, just four nominations behind leader Cardi B.
And he remains, as always, on hyper alert for signs that it may be time to hang up the microphone. 
"One of my biggest concerns in my career is just to figure out how to exit gracefully," he opined to James about retirement. "I watch people overstay their welcome and I just don't ever want to be that guy that's addicted to the feeling of victory, addicted to the emotion of people digesting something that they love and get to the point where I'm feeding them something and they're just like, 'Yeah.'"
All signs point to that moment being a ways off, considering the success of Scorpion, his continued presence in the news and an October record that saw him land 12 tracks on the Hot 100 Top 10, eclipsing the standard no less than The Beatles set in 1964.
And until that day comes, well, clearly Drake has some stuff to say.