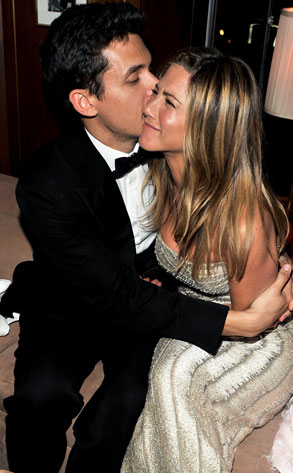 Kevin Mazur/VF/Getty Images
Jennifer Aniston and John Mayer may not have been attached at the hip all night Sunday. But the two darling lovebirds def looked like a real couple, complete with Revolutionary Road-style feisty jealousy, at the Vanity Fair party.
Mayer was taking a pic with some attractive babes, and Aniston was all but pleased about sharing her main man. After the gushy photo-sesh, J.A. was overheard at the bar telling John, "What are you doing? Do you know them?"
Meow, way to crack that whip, girl! You really don't want to be lassoed down with any dude, admit it. Another cougar at VF looking quite smashing was…