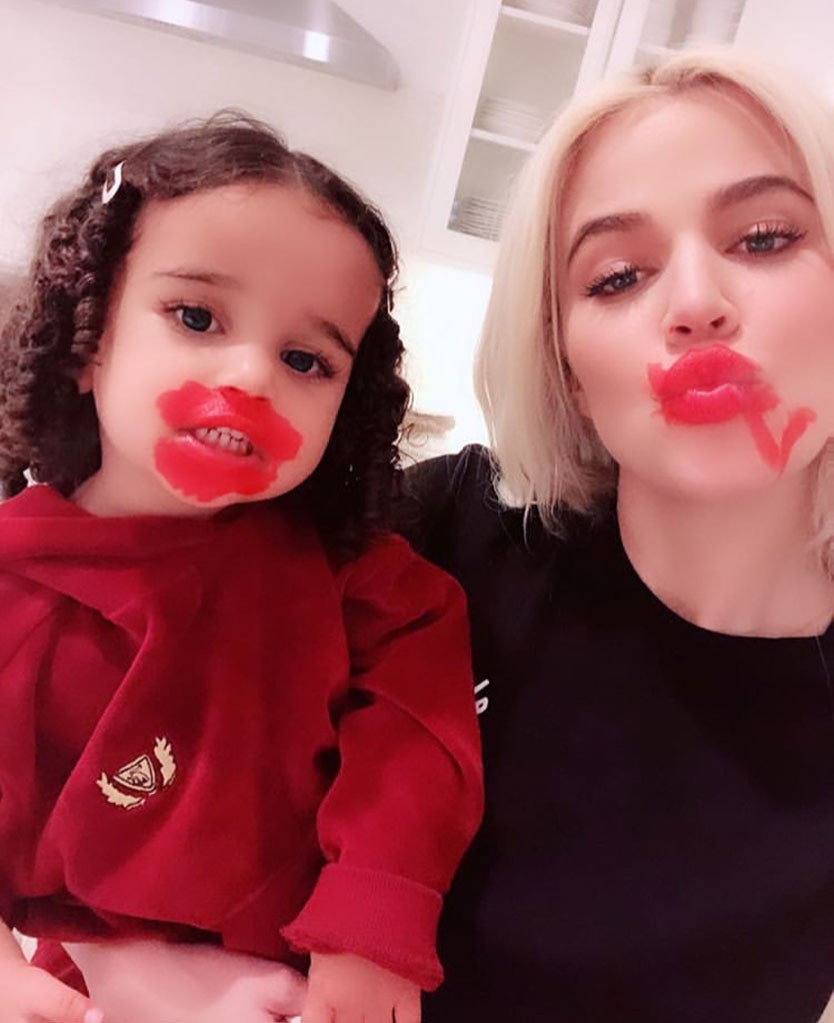 Instagram
Khloe Kardashian has a new makeup artist!
On Wednesday night, the Keeping Up With the Kardashians star let her 2-year-old niece, Dream Kardashian, apply lipstick to her face. In videos posted to Khloe's Instagram Story, Rob Kardashian and Blac Chyna's daughter can be seen using Khloe's BECCA Cosmetics lipstick, in the shade of Hot Tamale, on her aunt, as well as her own face.
As Dream applies the lipstick all over her mouth, Khloe tells her, "Wow! I think you have enough on, mama."
Dream then moves on to Khloe's face, where she applies the lipstick all over her aunt's mouth.
"I think you missed a spot over here, you forgot to put some here," Khloe tells Dream, who then puts the lipstick on her chin.
"No," Khloe laughs. "Up here, it's lipstick."
The E! star, who has a collaboration with BECCA Cosmetics and her BFF Malika Haqq, went on to share a series of photos after the lipstick session.
This cute makeup moment comes one month after Dream showed off her adorable personality while helping out her mom's hairstylist. So, maybe there's another beauty mogul emerging in the Kardashian family? We'll have to wait and see!
After you watch the sweet makeup video above, take a look at all of Dream's cutest pics!