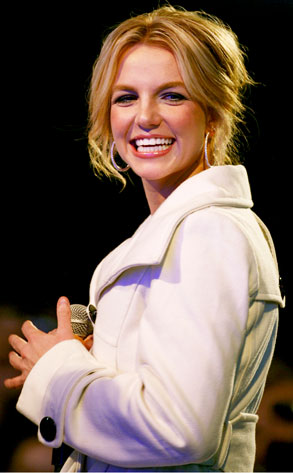 Jean Baptiste Lacroix/Getty Images
Last night was all about the revelry. Today, it's back to the drama.
Attorneys for Jamie and Britney Spears, as well as ex-Spears second banana Sam Lutfi, congregated in a Los Angeles courtroom this morning for a hearing to determine whether to extend the temporary restraining orders against Lutfi, former beau Adnan Ghalib and lawyer Jon Eardley.
While no formal decision was made at this morning's hearing, Los Angeles Superior Court Judge Aviva K. Bobb kept the keep-away orders in place until at least Wednesday while the legal drama plays out.