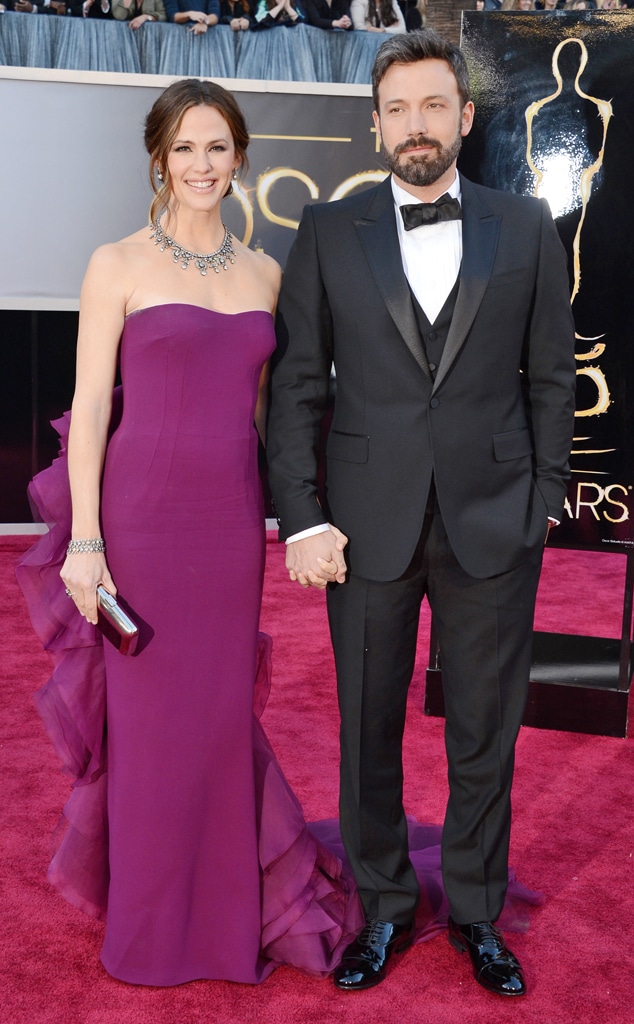 Jason Merritt/Getty Images
Jennifer Garner is opening up about family life and adaptation.
The Golden Globe winner, who has three kids with ex-husband Ben Affleck, reflects on starting a family with the actor in WSJ. Magazine's March Women's Style Issue, out Feb. 16. As a featured columnist, Garner was asked to weigh in on the subject of adaptation.  
"How do you adapt your career to your life? That's a big question," Garner writes. "Becoming someone who is well known requires an enormous adaptation. Who am I now? How do I go through the world? Then there's having children and, in my case, a career that's a very selfish one. The combination of those things is the largest adaptation of all."
"When I had kids,
 I started considering how jobs worked for my family," Garner, who gave birth to her first child with Affleck in 2005, continues. "How much am I going to ask of my partner and kids? What's worth it and what isn't?"
"Something Ben [Affleck] and I used to say to each other all the time is, 'We have to adapt.' We were surrounded by paparazzi. There were so many things you wouldn't expect," Garner writes. "We'd be left alone more at Disneyland than we would at a park 
in Santa Monica. But if you love something, you'll do whatever you need to do."
Garner and Affleck, who finalized their divorce in late 2018, share kids Violet, 13, Seraphina, 10, Samuel, 6. While the exes try their best to keep their children out of the spotlight, the trio did make a rare public appearance to see their mom get her star on the Hollywood Walk of Fame in August.