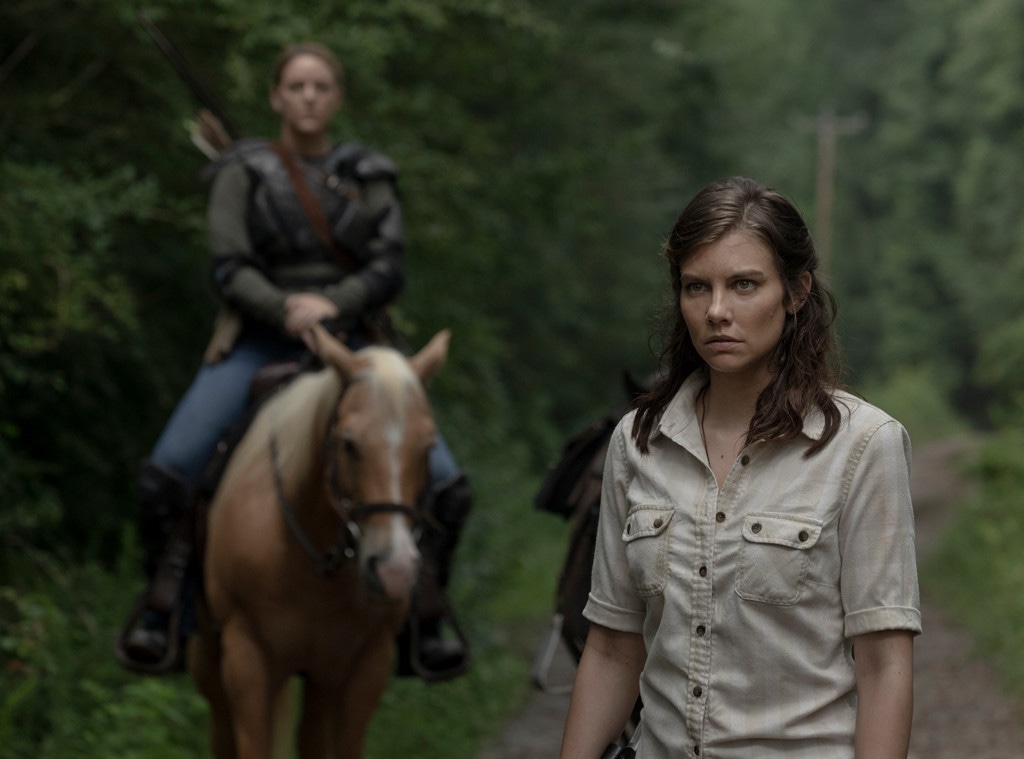 AMC
Lauren Cohan is about to do something very different than what she's been used to for the past nine years. 
She's starring in the new ABC show Whiskey Cavalier alongside Scott Foley as a somewhat apathetic spy after many seasons as a zombie survivor on The Walking Dead, and this new character is a big, "huge," change for her. 
"She gets to shower," Cohan joked to a small group of reporters after the TV Critics Association panel for the new ABC show. "She brushes her hair, sometimes." 
Cohan's last episode of The Walking Dead  aired in the fall. She wasn't really written off, but she simply wasn't around when the show made a six-year time jump. She was alive and well somewhere else. 
Cohan has spoken about the decision to leave before, but she reiterated that it was just time for her to do something else. 
"I was just like, I've done this show for a long time. It was a long time to play a character, and sometimes you just get quiet and listen to your inner guidance and it's time to multitask," she said. 
The truth is that Maggie could return, and Cohan says she's "seeing what happens." 
Andrew Lincoln also left the series before that time jump, but his exit turned out to be a little different. He ended up getting his own series of Walking Dead movies as Rick Grimes, while Cohan is moving onto other projects. She did say that it's not out of the question to get her own spinoff series or movie in some way. 
"There may have been some conversations, but everything is so ambiguous," she said. "It's early days. We'll just have to—me, as much as anybody—see what happens." 
After her departure, Cohan says she "had the pick of the litter" in terms of roles, and there were a lot of reasons Whiskey Cavalier was the one she went with. 
"I got to go to a territory that was fun," she said. "A light one hour fun show that also still has a lot of sentiment and a lot of heart, and for me, I've wanted to do comedy for so long, and this is sort of the perfect segue because I love action." 
Her new character, Frankie, is no Maggie, and she's also very different from Cohan herself. 
"The character challenges me hugely because she doesn't apologize and she doesn't care, she just doesn't understand why everybody doesn't operate more like Frankie, and I'm not like that," she said. "I'm concerned by how I'm going to affect someone with what I do. There's a lot of freedom in playing somebody like this." 
Cohan explained that since the character's a spy, she uses her femininity when she needs to, to do what she needs to do, but it's not what she's used to on The Walking Dead or in real life. 
"I'm not a girly girl on my time off, so it's like, powder? Why do we need powder?" 
Whiskey Cavalier premieres February 24 on ABC. 
Correction: A previous version of this article confused the context of a quote, so that quote has now been removed.