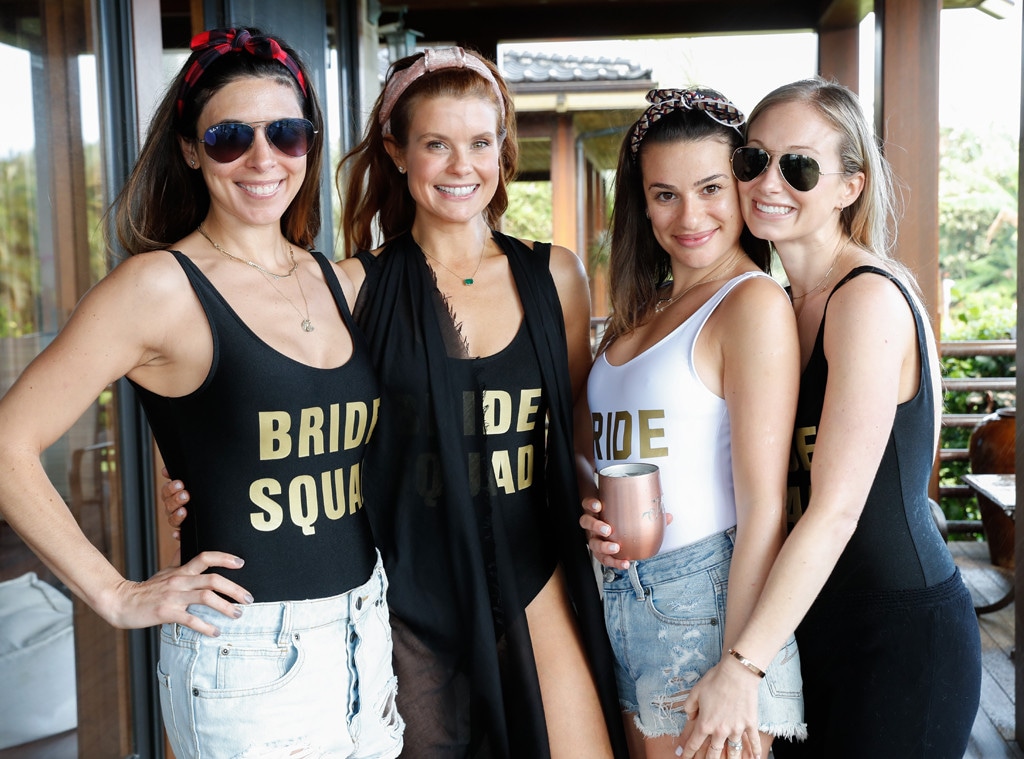 Booking.com
Lea Michele is one step closer to walking down the aisle.
The Glee and Scream Queens alum, who is engaged to beau Zandy Reich, enjoyed a bachelorette party in Hawaii over the weekend. Emma Roberts, Jamie-Lynn Sigler and JoAnna Garcia Swisher were among the attendees at the pre-wedding festivities.
"Best bachelorette weekend EVER in HAWAII with the most amazing best friends in the whole entire world!!!" Michele captioned a group photo.
Michele confirmed her engagement to Reich, president of clothing brand AYR, in late April. Sharing a photo of her ring, Michele captioned the diamond shot, "Yes." A few months later, the couple enjoyed an engagement party alongside pals Ashley Tisdale, Hilary Duff, Becca Tobin and Billie Lourd.
"The outpouring of love from our friends and family who showed up for us today and threw us the most epic and beautiful engagement party we could have ever asked for was truly so incredible," Michele shared on Instagram Stories in July. "Z and I love you all and are forever grateful."
As we get closer to the couple's wedding, let's take a look at Michele's bachelorette weekend, courtesy of Booking.com!