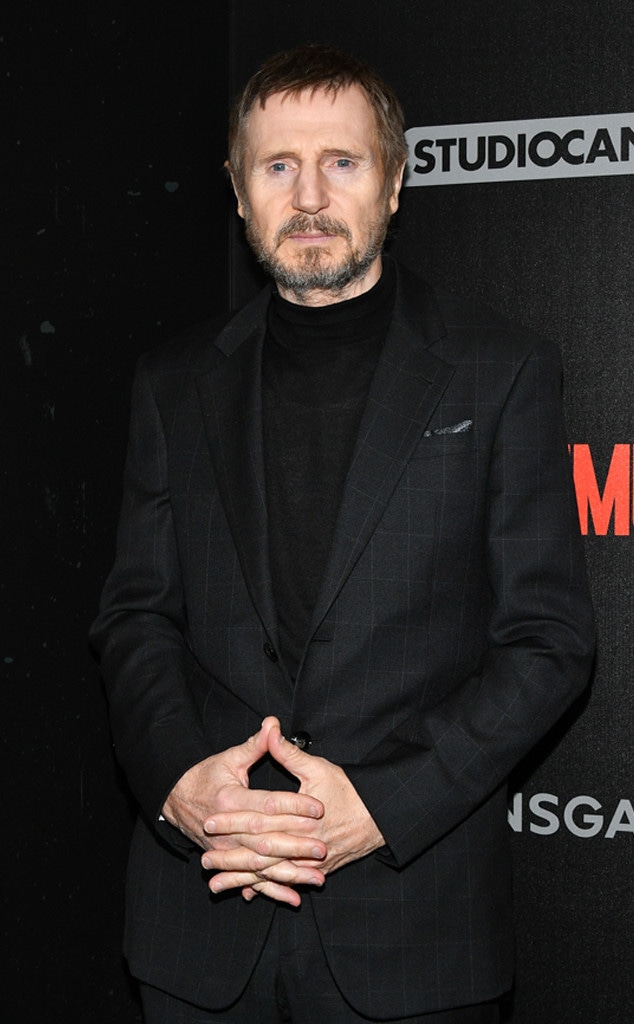 Jamie McCarthy/Getty Images
Liam Neeson is grabbing the attention of many followers for his latest interview.
As the actor supports his new film Cold Pursuit, the 66-year-old is making headlines for a recent incident he described in detail.
While speaking to The Independent, Liam recalled the moment he found out that a friend had been sexually violated.
"She handled the situation of the rape in the most extraordinary way. But my immediate reaction was…I asked, Did she know who it was? No. What color were they? She said it was a black person," Liam explained. "I went up and down areas with a cosh, hoping I'd be approached by somebody – I'm ashamed to say that – and I did it for maybe a week, hoping some 'black bastard' would come out of a pub and have a go at me about something, you know?"
He added, "So that I could…kill him."
While Liam wants to protect the identity of the victim, he was quick to express regret about his mindset. 
"It was horrible, horrible, when I think back, that I did that," he shared. "And I've never admitted that, and I'm saying it to a journalist. God forbid…It's awful. But I did learn a lesson from it, when I eventually thought, 'What the f--k are you doing' you know?"
E! News has reached out to Liam's rep for further comment.
Cold Pursuit tells the story of Liam's character who seeks revenge after his son is killed by a drug gang. Emmy Rossum, Laura Dern and Tom Bateman also star in the film hitting theatres February 8.
When asked about consumers seeing violence on the big screen, Liam believes many moviegoers don't object to it.
"They can kind of live vicariously through it. People say, 'Yeah but violence in films makes people want to go out and kill people.' I don't believe that at all," he shared. "I think the average moviegoer thinks, 'Yeah, punch him. Punch him.' And they get a satisfaction out of seeing somebody else enact it, and they leave the theatre and they feel satiated in some way."