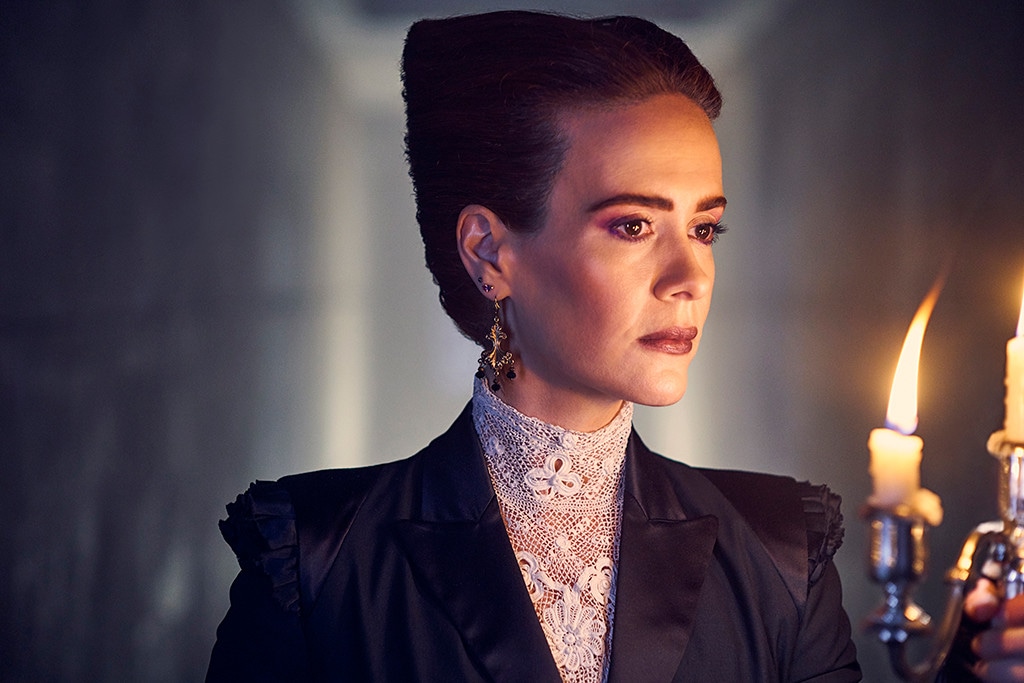 FX
American Horror Story isn't going anywhere, at least for now. 
FX President John Landgraf took the stage at FX's portion of the TV Critics' Association winter press tour and had a few questions to answer about the future of Ryan Murphy at the network. 
Last year, after it was announced that Disney was acquiring 21st Century Fox, including Fox and FX, it was also announced that Ryan Murphy had signed a reported $300 million deal to produce new shows exclusively for Netflix. Murphy, of course, has been making shows on Fox and FX for years, and so some worried about the future of his FX series, especially given that this was the first TCA tour in a long time that FX attended without a Ryan Murphy show to present. 
Landgraf promised that neither American Horror Story or American Crime Story are going anywhere any time soon, and that he thinks both shows have "many more cycles to come." 
Landgraf said that while he knows the theme of the next season of AHS, that's Murphy's secret to share when he's ready. 
The next installment of American Crime Story was originally going to be about a hospital in New Orleans during Hurricane Katrina, but Landgraf said, "As far as I know, Katrina is not still in the mix." 
He explained that there are three or four ideas in "active development," with writers working on each, and they aren't sure which one will be ready to go first. 
As for Feud, Landgraf says Murphy doesn't currently have an idea (after scrapping the royal-themed Charles and Diana), so that's what's holding up a season two. 
We can expect a second season of the groundbreaking Pose in June. 
Landgraf also offered a few updates for other shows on FX: 
Atlanta: We should not expect a third season of the critically-acclaimed comedy in time for this year's Emmys (so, not before summer), but writers are currently working on the third season. The show has had to be delayed a bit due to Donald Glover suffering injuries and having to deal with personal issues as well as an incredibly busy music and acting career. 
Legion: Legion will end after its third season, simply because creator Noah Hawley had envisioned it as a three-season show. Season three premieres summer 2019.