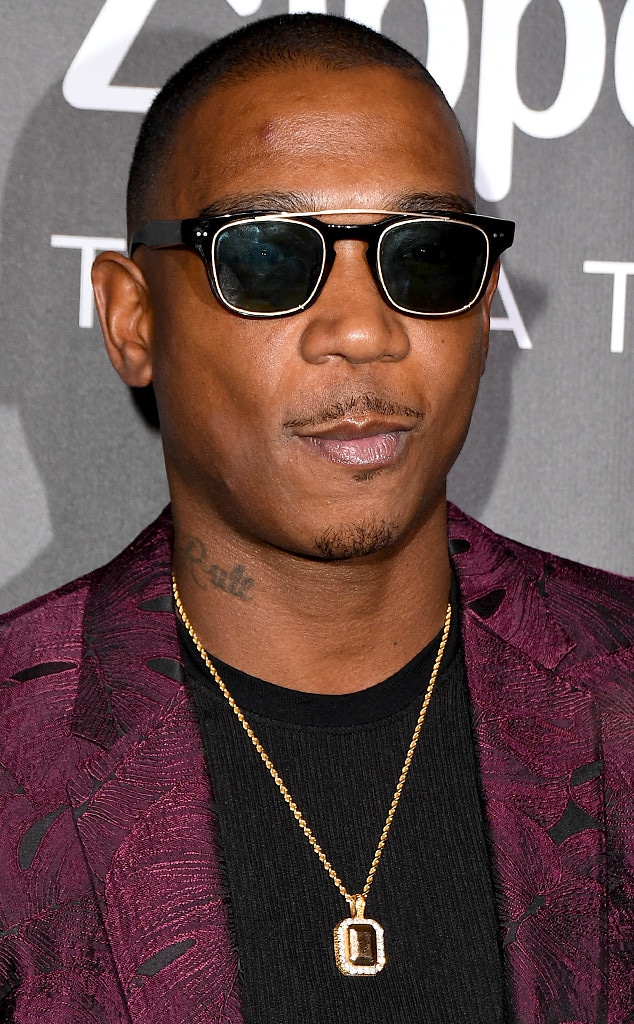 Mindy Small/FilmMagic
Ja Rule took a preemptive strike against criticism on Friday night.
The rapper had a concert in New Jersey on Friday night and took a moment during the show to let his fans know that he knows they're upset with him about the disastrous Fyre Festival.
Netflix and Hulu both released documentaries recently about Fyre Fest, although Hulu snagged the interview with the festival's founder, Billy McFarland, who also happens to be serving a six-year prison sentence right now. Ja Rule had a pivotal role in the April 2017 event, co-producing it alongside McFarland.
In the days and weeks since the documentaries, Ja Rule has since defended himself and painted himself as someone who was scammed alongside the rest of the concert-goers. So on Friday night, Ja Rule allowed his fans and his own concert attendees to air their grievances.
Instagram user @1crystalrenee was at the show and recorded his interaction with the audience.
The "Livin' It Up" artist stood onstage and held up his middle finger to the crowd. When asked who watched the documentaries, he said, "You might be a little mad at me."
He continued, "I want y'all to repeat after me. Get it out of your f--king system cause we ain't gonna do this s--t for the rest of the year! So get your motherf--king middle fingers up."
Ja Rule emphasized into the mic, "Let me hear you say 'F--k you Ja Rule!" 
The crowd repeated it three times and he went on with the show.
Ja Rule has continuously said he did not try to scam people, which is the same message he sent right after the festival. 
"I'm heartbroken at this moment my partners and I wanted this to be an amazing event it was NOT A SCAM as everyone is reporting," he tweeted on April 28, 2017.
He added at the time, "I don't know how everything went so left but I'm working to make it right by making sure everyone is refunded…I truly apologize as this is NOT MY FAULT… but I'm taking responsibility I'm deeply sorry to everyone who was inconvenienced by this…"
On Jan. 20, the 42-year-old defended himself on Twitter and tried separating himself even more from McFarland. Ja Rule criticized McFarland for taking money from Hulu for the documentary. "the docs clearly have Billy at fault but let's blame the rapper lmao ok..." Ja Rule tweeted in January.
In another tweet, the New York native repeated that he never participated in any sort of fraudulent activities. "I feel bad for those ppl... but I did not and would never scam ANYONE... period!!!" he wrote. "And I don't care if anyone sympathizes with me or not those are the FACTS!!!"
He insisted he will "tell my truth soon" and that he fell victim to McFarland's scheme just like everyone else. He continued, "I too was hustled, scammed, bamboozled, hood winked, lead astray!!!"