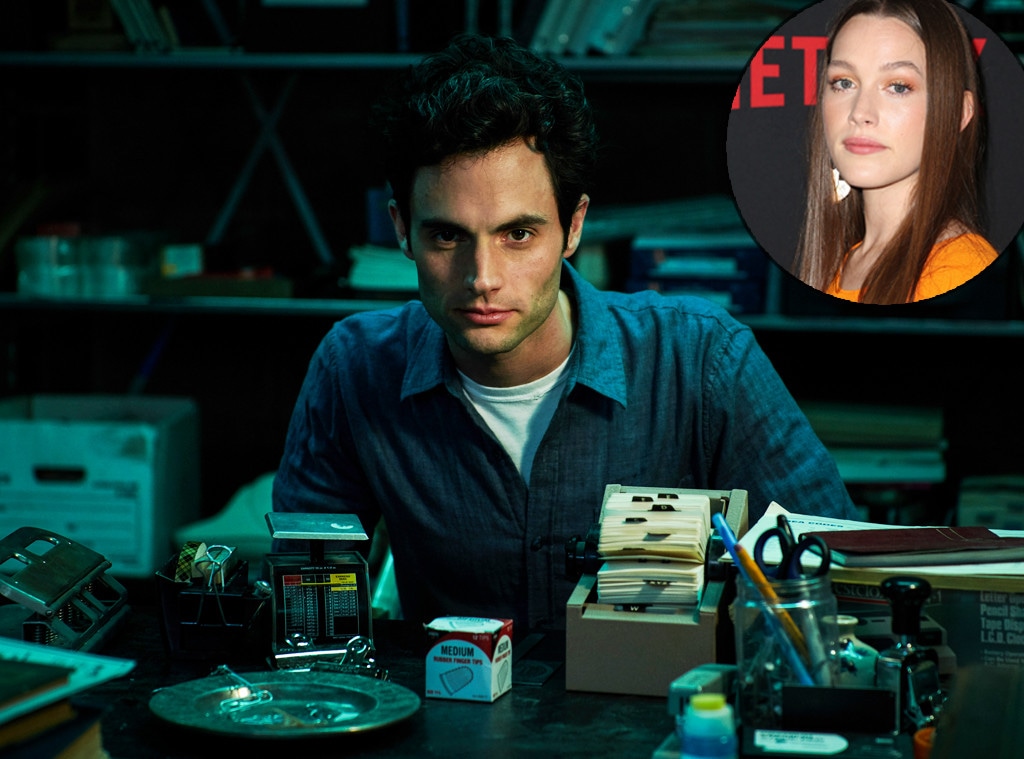 Netflix/David Buchan/Shutterstock
There's a new woman in Joe Goldberg's life. You has cast The Haunting of Hill House star Victoria Pedretti as the new female lead for the second season on Netflix.
Pedretti will play Love Quinn, an aspiring chef working as a produce manager in a high-end grocery story. Love isn't about the world of social media, branding and self-promo, she'd prefer to instead lead an interesting life. When viewers meet Love, she's tending to a deep grief, and when she meetings Joe Goldberg (Penn Badgley), she can sense he too has known life-changing loss.
In addition to The Haunting of Hill House, Pedretti's other credits include Once Upon a Time in Hollywood from director Quentin Tarantino and Shirley, which stars Elisabeth Moss. Pedretti played Nell Crain in Netflix's Haunting of Hill House. Prior to that, the relative newcomer studied acting and singing at Carnegie Mellon.
Season two of the series, which originally aired on Lifetime, but was canceled and picked up by Netflix only to become a surprise hit, will be set in Los Angeles. Season one took place in New York.
"To me, Love embodies the best of Los Angeles," You executive producer Sera Gamble told EW. "Joe is not moving to LA because he f–king loves the West Coast. He's a New Yorker and he has bought the party line on how terrible LA is and when he gets here, very little dissuades him from his initial opinion. But I personally have been in LA since I was a teenager and it's this beautiful patchwork city that I truly adore. This show is an opportunity to illuminate an LA that maybe a lot of people haven't seen that goes beyond the Hollywood sign and Love is part of that. She's a Los Angeles native. She has really absorbed the best of the city and she's really artistic with the way that she lives her life."
No premiere date was set for season two.
You is based on the book by Caroline Kepnes.