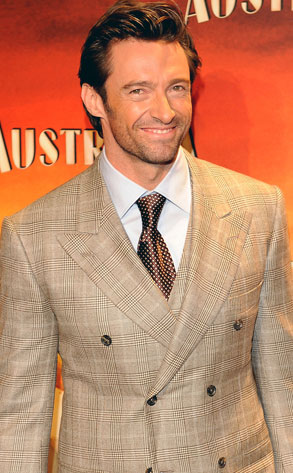 Fotonoticias/Getty Images
We've already been told not to expect a shirtless Hugh on Sunday, but we refuse to give up all hope. So when we chatted with Jackman's Wolverine costar Dominic Monaghan we pressed why exactly H.J. doesn't just walk around naked all the time.
"Because he's humble," the cute, former Lostie dished. "I think he knows that he can make girls squirm, but he just is quite humble."
That's not the end of it.