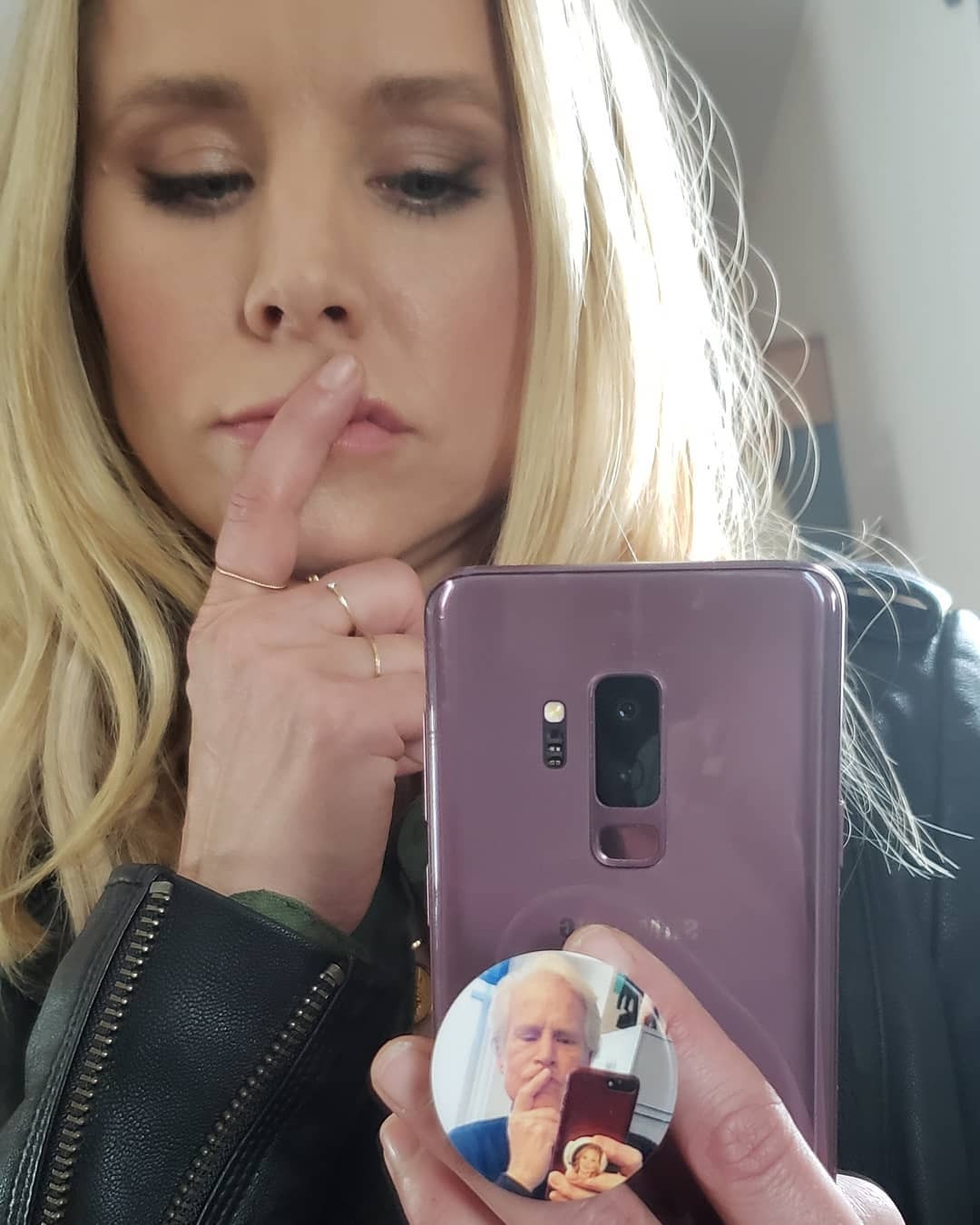 Instagram
Kristen Bell will always have a place in heart (and on her phone) for Keith Morrison. 
The Good Place star debuted her new pop socket and it has the sweetest shout-out to her bestie from Dateline. Kristen revealed that her newest phone accessory has a picture of Keith Morrison using a pop socket with a picture of her face on it. "Take this photo in. Don't rush it. Revel in the details," the actress shared on Instagram. "Mostly because I want you to enjoy this joke but also because it took me over a week to execute it."
It was exactly three weeks ago, when Kristen's supportive hubby, Dax Shepard, shared a pic of his wife's phone with Keith's face sans her face on the phone. Dax joked, "Ol Keith "Take Your Girl" Morrison strikes again!"
In response, Keith just had to buy a pop socket with Kristen's picture on it, which he subsequently shared a photo of on Twitter. "Sigh... so near and yet so far away," the Dateline host wistfully wrote on Twitter. That photo is now the one plastered across Kristen's Samsung phone. 
Kristen and Keith's relationship goes way back. The Veronica Mars star has a bit of an obsession with the reporter, who she called a "silver fox" when visiting the Ellen DeGeneres show.  
But it isn't just his good looks that have Kristen crushing on the TV host. Kristen is also attracted to his voice that is "so velvety and smooth and silk!" 
Good to know!